Illinois: Senate Committee Approves Bill Legalizing Medical Marijuana For Children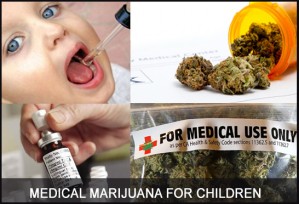 By Steve Elliott
Hemp News
Illinois is considering expanding its medical marijuana law to include children suffering from conditions like epilepsy. The Senate Public Health Committee on Tuesday unanimously approved a bill that would legalize such treatment for minors in a 8-0 vote.
"Letters have been sent by so many parents who suffer watching their children have seizures -- and not just one or two seizures: 100, 200, 1,000 seizures a week," said bill sponsor Sen. Iris Martinez (D-Chicago), reports Elise Dismer at the Chicago Sun-Times. "This could be a life-saving solution for children suffering from epilepsy."
Nicole Gross said her 8-year-old son, Chase, lost his ability to speak due to his seizures. "Following his dose of the cannabis oil, we started to see one to two seizures in two minutes, and then two minutes seizure free, five minutes seizure free, then eight ... and when we hit 20, I cried," Gross said, reports Craig Wall at Fox Chicago.
"As a mom, too, it's fun to see his personality, we're seeing more of his personality, we're seeing more of a sense of humor, he wants to tease and play, he likes to make jokes, he likes to hide things from us now and run away, and he knows what he's doing and he thinks it's funny," Nicole said. "And before, we did not really see that."
With medical marijuana still illegal for minors in Illinois, Gross was forced to move to Colorado with Chase to get the oil for his treatments. They are part of a growing number of "medical marijuana refugees" who have headed to Colorado for treatment unavailable in their home states.
There are about 1,000 children in the Chicago area alone who don't respond to pharmaceutical seizure medication but could experienced dramatic improvements using medical marijuana, Fox Chicago estimates.
Children undergoing medical marijuana treatment are commonly given cannabidiol (CBD) oil, which, unlike THC, the main active ingredient in cannabis, doesn't create a high. In recent weeks, states like Alabama, Tennessee, and Utah have advanced legislation to legalize CBD oil to treat kids with seizure disorders.
Sometimes overlooked in the rush to pass "CBD-only" legislation is the fact that all the cannabinoids naturally found in marijuana work best medicinally in combination, through a synergistic effect that Dr. Sanjay Gupta has called the "Entourage Effect." Also not commonly known is that uncarboxylated THC acid (THCA) is just as effective against seizures as is CBD, and also isn't psychoactive until it is carboxylated (heated up) through smoking or cooking.
The measure expanding Illinois' medical cannabis pilot program now moves to the Senate floor.