Illinois: Veterans Seen As Key To Medical Marijuana Lobbying Efforts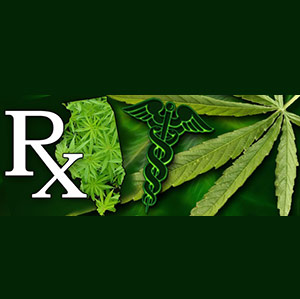 By Steve Elliott
Hemp News
Pleas from veterans who have serious illnesses and from their families have been at the center of the effort to legalize marijuana for medicinal purposes in Illinois. Governor Pat Quinn, who has placed veterans' issues at the top of his agenda, now must decide whether to sign a medical marijuana law approved by both houses of the Legislature.
Gov. Quinn has mentioned hearing compelling stories of sick patients, including a veteran, who have been aided by cannabis, reports Sophia Tareen of The Associated Press. And as he decides whether to sign the measure, those personal stories could make a difference.
But Quinn is facing the start of what could be a bruising reelection campaign, and has only said, so far, that he is "open minded" to medical marijuana.
Some law enforcement officials, predictably, oppose the measure. It would allow seriously ill patients who have a doctor's authorization to use pot.
The Illinois Association of Chiefs of Police and the Illinois Sheriffs' Association have called on Gov. Quinn to veto the measure, claiming it would create additional dangers for motorists. (They must not have seen the study which shows fatal auto accidents decrease in states which have legalized medicinal cannabis.)
The Chicago Crime Commission claims that legalizing medical marijuana "raises too many questions" (here's a novel idea, CCC -- get your answers from the states which have already legalized it!) and that the amount allowed in the Illinois measure -- 2.5 ounces per patient at a time -- is too high (it's not; proponents point out that patients who, for instance, ingest cannabis through eating need larger amounts).
"Would it wind its way to family members?" On purpose or inadvertently?" asked Joe Ways, the CCC's alarmist executive director. "Would it wind its way onto the street corner drug trade?"
The bill describes about 30 medical conditions for which doctors can authorize patients to use cannabis.
Virginia-based nonprofit Veterans for Medical Cannabis Access has organized in several states, including Illinois, advocating the use of medical marijuana by patients who have post-traumatic stress disorder (PTSD).
"Really the choices are few and basically suck," said Michael Krawitz, VMCA's executive director. "It's a population that finds cannabis really, really useful."
The measure details a four-year pilot program requiring patients and caregivers to undergo background checks. It also sets regulations for state-licensed dispensaries.
The regulations are stiff, according to bill sponsor Rep. Lou Lang (D-Skokie). "There's an absolute need out there," Lang said. "It will help the quality of life immensely for a lot of people. Every leaf, every transaction is going to be tracked."