Kentucky: Agriculture Commissioner To Pitch Hemp To Auto Executives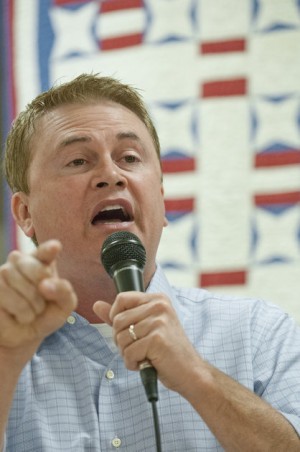 By Steve Elliott
Hemp News
Kentucky Agriculture Commissioner James Comer is taking his pitch for industrial hemp to auto manufacturers on Thursday.
Comer is attending AutoConnect, a trade conference in Nashville, where executives from Toyota, Volkswagen, Nissan, Honda and other manufacturers will be attending, reports Janet Patton of the Lexington Herald-Leader.
The commissioner of agriculture hopes to tell the execs about using hemp, which he said contains "longer, stronger, lighter and greener" fibers than the products currently used in the auto manufacturing process.
"It has been my goal to make the pitch for Kentucky-grown industrial hemp to automobile manufacturers," Comer said. "Now the opportunity is here and I believe this could be a win-win: a win for Kentucky farmers and a win for an industry working hard to find a more environmentally sound manufacturing process."
Some automakers in Europe are already using hemp as a biodegradable, sustainable material in parts such as dashboards, interior panels, and soundproofing.
Comer said Kentucky farmers might plant hemp next year despite an advisory letter issued last month by state Attorney General Jack Conway saying that farmers who do so "will expose themselves to potential criminal liability and the possible seizure of property by federal or state law enforcement agencies."
Comer, along with U.S. Senator Rand Paul (R-Bowling Green) have asked for explicit guidance from the Department of Justice on whether the federal Drug Enforcement Administration will prosecute farmers for cultivating hemp, especially since the DEA isn't going to to after actual marijuana farmers in states where it is legal and regulated.
The commissioner said he hopes that building a market for industrial hemp will speed up clarification of the legal issues surrounding it. The Kentucky General Assembly earlier this year passed a law which sets up a licensing structure for farmers to grow hemp; Comer's office is working on those rules.
"We are not deterred by political shenanigans on this issue," Comer said. "This opportunity is real, and we need jobs and rural economic development in Kentucky. We are not playing games."
(Photo of Kentucky Agriculture Commissioner James Comer: John Flavell/Lexington Herald-Leader)