Kentucky: Italian Hemp Seeds Facing One Final Hurdle Before Being Planted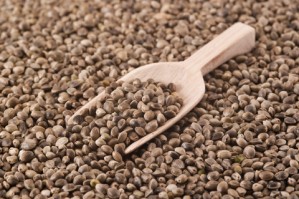 By Steve Elliott
Hemp News
A shipment of Italian hemp seeds has made it safely to Kentucky, where the law was recently changed to allow the growing of industrial hemp for university research projects, but federal customs officials in Louisville have so far refused to release the 250 pounds of seeds to the Kentucky Department of Agriculture.
The confusion is keeping the hemp seeds from getting to research project locations in the state, according to Kentucky officials, reports Kevin Willis at WKY Public Radio.
"I spoke with a Customs official in Chicago, and once I advised her of what the law is, and what we're doing at the Department of Agriculture, Customs in Chicago released the seeds to Louisville, and now it's just a question of getting everyone on the same page," said Holly Harris VonLuehrte, chief of staff at the Kentucky Agriculture Department.
VonLuehrte said she believes Customs officials will release the hemp seeds within "the next 24 hours."
The shipment of seeds from Italy is meant to supply three pilot hemp research projects in the Bluegrass State. VonLuehrte said the Department of Agriculture already has a prior shipment of hemp seeds ready to plant next Friday in Rockcastle County, home to a pilot hemp project being conducted by Kentucky State University.
"So we have the programs ready to go, we have six universities who are ready, willing and able to conduct research on industrial hemp fields and plots, and we just have to get the seed in here," VonLuehrte said. "That's really the last step in the process."
Photo: KimberlySnyder.net
Editor's note: Thanks to newsfinder Becky Bonghits Fogarty!