Maryland: Montgomery Council Urges Assembly, Governor to Decriminalize Marijuana Paraphernalia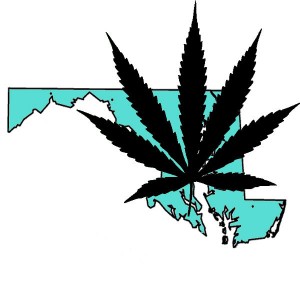 Representatives of Maryland's most populous county say possession of marijuana and marijuana paraphernalia should be among its lowest law enforcement priorities
The Montgomery County Council on Tuesday unanimously adopted a resolution urging the Maryland General Assembly and Governor to decriminalize possession of marijuana paraphernalia. Montgomery is the state's most populated county.
Specifically, the resolution urges them to "make adult paraphernalia possession a civil offense, no more serious than adult possession of less than 10 grams of marijuana." In April, the General Assembly adopted a bill decriminalizing possession of less than 10 grams of marijuana, and Gov. Martin O'Malley signed it into law.
The council resolution also expresses the opinion that "possession of small amounts of marijuana and paraphernalia by adults should be among the County's lowest law enforcement priorities."
"Good cops don't want to waste their time arresting adults for marijuana possession," said Major Neill Franklin (Ret.), executive director of Law Enforcement Against Prohibition (LEAP) and a 34-year veteran of the Maryland State Police. "They want to focus on serious threats to our community.
"Each marijuana arrest takes up time and resources that could be used to keep our neighborhoods safe," Franklin said.
"From the very genesis of the war on drugs in the U.S.," said Rev. Dr. S. Todd Yeary, political action chair of the Maryland State Conference NAACP. "The Montgomery County Council has demonstrated prudence in insuring that the unintended consequences of marijuana paraphernalia possession are addressed in a fair and responsible manner.
"The Maryland State Conference NAACP is hopeful that the General Assembly will see this decision as a model for its legislative agenda in the next session," Yeary said.
"De-prioritizing low-level marijuana offenses is a sensible law enforcement strategy that is gaining momentum," said Toni Holness, public policy associate for the ACLU of Maryland. "It could also help alleviate a serious racial disparity in Montgomery County, where blacks are 3.2 times more likely to be arrested for marijuana possession than whites despite comparable rates of use."
"Adults should not face life-altering criminal penalties for possessing a less harmful substance than alcohol," said Rachelle Yeung, legislative analyst for the Marijuana Policy Project (MPP). "We hope county law enforcement officials will agree there are more pressing matters to address."
For more information, visit the Marijuana Policy Coalition of Maryland.