Maryland: Panel Works Toward Final Medical Marijuana Rules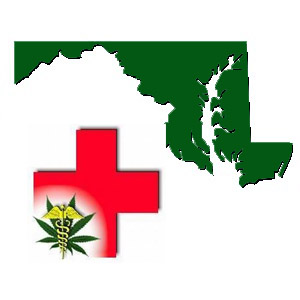 By Steve Elliott
Hemp News
A Maryland state panel on Tuesday worked on the final details to create a medical marijuana system from scratch, but a few points remain unresolved as the commission moves toward next week's deadline.
The Maryland Medical Marijuana Commission on Wednesday released a second draft of regulations to create the program, reports Erin Cox at The Baltimore Sun. The 81 pages of rules were reworked after the first draft came under fire at a public hearing last month.
Among the many changes in the second draft was removal of a provision that would have effectively banned medical marijuana growers or dispensaries within Baltimore city limits.
The panel also decided to create a digital registry of medical marijuana patients, in an effort to assure only patients receive cannabis. It also tweaked the rules about how patients with post-traumatic stress disorder (PTSD) can access the herb.
But still missing from the revisions are details about how much patients and distributors will pay to participate in the program.
The Maryland Legislature passed a medical marijuana law earlier this year which allows for up to 15 growers and about 100 dispensaries across the state. It is up to the Medical Marijuana Commission to decide how to implement that law.
Monday, September 15, is the commission's deadline for preparing regulations. Those rules will be sent to Maryland Health Secretary Dr. Joshua Sharfstein for review, and then to a legislative panel.
Sharon Bloom, acting executive director of the commission, claimed that publishing a second draft of the rules on Wednesday effectively meets next week's deadline.
But Del. Dan Morhaim, a Democrat, a longtime advocate of medical marijuana, and a medical doctor besides, disagreed. He has criticized the commission for inefficiently working behind closed doors, and said on Tuesday that failing to complete the rules by Monday delays the entire medical marijuana program.
"Every delay means that there is a needy or suffering patient who is not getting treatment," Morhaim said. Every day is another day that someone is denied pain relief."
"Had the commission engaged the public sooner, they wouldn't be this late in the process," said Morhaim, the only physician in the Maryland General Assembly. "And as they all recognized, when they finally allowed the public to participate and make comments, a lot of the comments made sense."
The commission's second draft of the rules suggests that patients would be limited to 120 grams of marijuana per month. Patients whose conditions warrant more would be able to try for a waiver, but committee members claimed the limit represented a "middle ground" between states that allow more and those that allow less.
"For some patients this sounds like an enormous amount," said Eric Sterling, an attorney and commission member. "For others, this will not be nearly enough."
The commission plans to meet again in two weeks and decide how much to charge patients for the ID cards necessary to obtain medical marijuana, as well as how much to charge growers and dispensers to get one of the state's licenses.
No further public hearings are expected.