Massachusetts: Advocates Lay Groundwork For Marijuana Legalization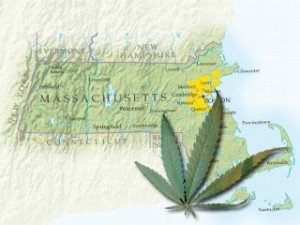 By Steve Elliott
Hemp News
Marijuana advocates are laying the groundwork for legalization in Massachusetts in 2016, the next presidential election year.
State voters approved decriminalization of small amounts of cannabis in 2008, and legalized its use for medicinal purposes in 2012, both with more than 63 percent support, reports Joshua Miller at the Boston Globe. advocates have launched an effort to get legalization on the 2016 ballot, and to raise enough money to ensure victory.
But some say Massachusetts' strong traditions will make legal marijuana a tough sell.
"To make it available for recreational use, that's going over a very different barrier," said state Rep. Ellen Story (D-Amherst), explaining it was easy for her to support decrim and medical marijuana, but not legalization. "I'm not sure people in the state are ready for that and I'm certainly not sure I'm ready for that."
But the tides of public opinion are shifting on cannabis.
"Opinion is changing very quickly on marijuana," said Steve Koczela, president of MassINC Polling Group. The rapid change, he said, "mirrors, in some ways, the same-sex marriage shift that's taken place over the last few years."
Outside groups, including the Marijuana Policy Project, which spent about $2 million on Colorado's successful legalization campaign in 2012, plan to spend money in the state. "We intend to support an initiative in Massachusetts in 2016 that would regulate and tax marijuana like alcohol," said MPP spokesman Mason Tvert. He declined to give a specific dollar figure.