Massachusetts: Boston Public Health Commission Wants To Review Medical Marijuana Plans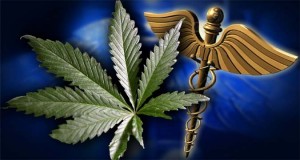 By Steve Elliott
Hemp News
The Boston Public Health Commission is asking for authority to permit and inspect medical marijuana dispensaries, as the state of Massachusetts begins vetting applications to open the shops.
With 21 of the 181 applications collected last week by the state Department of Health proposing to open dispensaries in Suffolk County, most of those are likely to be in Boston, according to Chelsea Conaboy of The Boston Globe.
Applicants are required to clear a screening of their criminal history and finances. State officials plan to start a more in-depth review of proposed locations and operations next month.
Those within Boston city limits should also be subject to a local review, said Dr. Barbara Ferrer, the Boston Public Health Commission's executive director. The commission plans to ask the Boston Board of Health to grant it oversight authority over the dispensaries.
"We need to support patient access as well as ensure that neighborhood and public health interests are met, and we believe that an additional local regulation can help accomplish that balance," Ferrer said.
Massachusetts dispensaries are required to follow a seed-to-sale model, growing most of the cannabis they sell to patients, who are required to have physicians' authorizations and must register with the state. No more than five dispensaries may be licensed in each county of Massachusetts under the medical marijuana law passed by voters in November; that means up to 35 dispensaries statewide.
The city could get involved in aspects not covered by state regulations, including the content of educational material distributed to patients, the nature of advertising signs, hours of operation, and security requirements, according to the commission.
Massachusetts requires that dispensaries be located at least 500 feet from places that serve children, including schools and community centers. The city has already changed its zoning rules to ban them from residential areas.
(Graphic: My Fox Boston)