Massachusetts: Judge Decides Marijuana-Growing Mom Shouldn't Go To Jail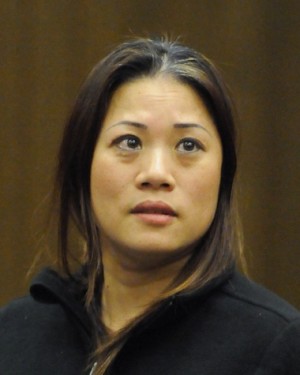 By Steve Elliott
Hemp News
A judge in Massachusetts said on Wednesday that he didn't see the need for marijuana-growing mom Cathy Luong, 45, to go to jail.
Hampden Superior Court Judge John S. Ferrara rejected an agreement between defense and prosecution that would have put Luong in jail for six months, giving her two years' probation instead, reports Buffy Spencer at The Republican.
Workers and police entered Luong's $400,000 Springfield home on December 11, 2011, due to a gas leak emergency. They found a large hydroponic cannabis-growing operation, got a warrant based on what they saw, and seized the evidence.
Luong on May 31 pleaded guilty to possession of marijuana with intent to distribute, and illegal possession of a firearm and ammunition. The sentencing was held last Wednesday.
The state had dropped a charge of violating a drug-free school zone, with its mandatory two-year sentence, and possession of a large capacity firearm, in reaching the plea agreement which was rejected by Judge Ferrara.
The gun had been found in a drawer in Luong's nightstand.
Assistant D.A. Matthew W. Green and defense lawyer Thomas Lesser had agreed to ask Ferrara to sentence Luong to one year in the Western Massachusetts Regional Women's Correctional Center, with six months to be served and the rest suspended with two years' probation.
Green claimed the plants and growing operation were worth close to a million dollars. He said jail time was "recommended" for Luong based on the need to treat all defendants fairly, but taking into account her lack of criminal record.
Judge Ferrara said he didn't think the recommendation was unreasonable, but said Luong was not actively selling marijuana out of her house, and was instead selling exclusively to a buyer in New Jersey.
The judge said when Luong was in bad financial shape, needing money for her daughter, "an opportunity came along she should have certainly eschewed" -- having someone set her up in the cannabis-growing business, agreeing to purchase all she grew.
Ferrara said Long was "contrite and embarrassed" and, other than growing marijuana, had been a model citizen.
(Photo of Cathy Luong: Michael Gordon/The Republican)