Massachusetts: Most Marijuana Dispensary Applicants Approved In First Round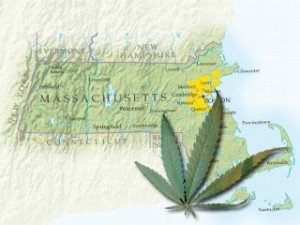 By Steve Elliott
Hemp News
Most of the 181 applications competing to open a medical marijuana dispensary in Massachusetts were approved on Monday to go on to the second and final round, when the number will be whittled down to just 35 licenses.
The Massachusetts Public Health Department announced that 158 of the 181 applications are eligible to continue in the process, reports Kay Lazar at The Boston Globe. The initial applicants were reviewed for nonprofit status, financial viability and compliance with other requirements.
"This is a very competitive process and we required applicants to meet high standards to advance," said state Public Health Commissioner Cheryl Bartlett. "We are fortunate that Massachusetts has a large field of serious applicants, who are capable of making a significant investment to benefit qualified patients and safeguard communities."
"While no decision to deny an applicant was taken lightly, we wanted to ensure that those who advance could demonstrate the ability to operate a successful nonprofit Registered Marijuana Dispensary," Bartlett said.
Twenty-two applicants did not meet the criteria, and one applicant withdrew, according to state officials.
Applicants were denied for a variety of reasons, including failing to incorporate as a nonprofit, or a lack of demonstrated financial viability.
A selection committee will evaluate and score the next round of applications based on factors including their ability to meet the health needs of patients, appropriateness of the site, geographical distribution of dispensaries, local support, and "public safety."
Massachusetts voters last fall approved a ballot initiative that allows state health officials to register up to 35 nonprofit medical marijuana dispensaries across the state in the first year, with at least one -- but no more than five -- dispensaries per county.
Applicants will now be asked to "demonstrate local support" during the review process, and must show they can go by all the municipal rules, regulations and ordinances, according to state officials.
The state department is holding a meeting for remaining applicants to answer questions about the process on Thursday, October 10, at 1 p.m., at the Holiday Inn, 30 Washington Street, Somerville, Mass.