Massachusetts: Prospective Dispensary Owners Question Officials About Moratoriums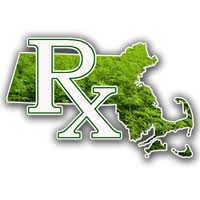 By Steve Elliott
Hemp News
Prospective medical marijuana entrepreneurs on Thursday warned that moratoriums in Massachusetts communities are severely hampering their site searches, and that the state might need to give applicants some flexibility in specifying the locations of shops and cultivation centers.
Members of the Massachusetts Department of Health were peppered with questions during a two-hour session about the licensing process for medical marijuana businesses, including the problems created by temporary dispensary bans in certain towns, reports Dan Ring at The Republican.
More than 400 attendees showed up for the event at the Somerville Holiday Inn, because it was the only pubic meeting the state will have on the licensing process before a November 21 deadline for submitting final applications for medical cannabis licenses. State officials plan to announce the awarding of licenses on January 31.
With moratoriums across Massachusetts limiting prospective locations, Fotis Loulourgas of Needham, CEO of a company which wants a medical marijuana license, asked if the state will insist that applicants list definite addresses of planned dispensaries.
"If that's the case, we are all looking at the same five buildings," he said.
Former state Sen. Stephen Buoniconti said the state should be "more assertive" with towns in communicating the importance of patients having safe access to medicinal cannabis. Buoniconti is a clerk in C Care Inc., which proposed a dispensary for West Springfield and a growing operation in Westfield -- both of which have instituted moratoriums.
"The application process is silent about getting more information to the community," Buoniconti said.
"The towns are using this as an instrument to avoid having dispensaries in town," said Joseph Shelzi, CEO of Mass Compassion, which plans to apply for a license.
More than 130 cities and towns across Massachusetts have approved temporary moratoriums on medical marijuana dispensaries and grow operations.
The state can issue as many as 35 medical marijuana licenses in the first year. Each county must have at least one dispensary, but not more than five.
State officials will rate license applications on factors including community support, security, preventing diversion, and plans for free or reduced-price marijuana for low-income patients.
Sixty-three percent of Massachusetts voters last November approved a ballot initiative legalizing medical marijuana. Patients with qualifying medical conditions must get an authorization from a physician.