Mississippi: Former Pastor Says Marijuana Is God's Medicine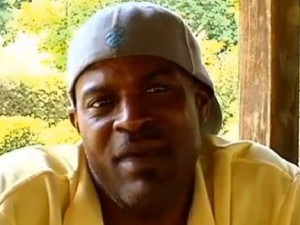 By Steve Elliott
Hemp News
A former pastor in Mississippi has something he wants you to know about marijuana.
"If you believe in God, you have to believe in cannabis," Al Pollard said in an interview with WDAM-TV. "It's a plant."
Pollard, a paraplegic who is on an exuberant mission to educate Mississippians about cannabis, wants it to be legalized, taxed, and regulated, reports The Clarion-Ledger.
"It's God's medicine," Pollard said.
He became paralyzed in a diving accident at age 18. Pollard said that during the first six months after his accident, he was prescribed to more than a dozen medicines a day, including prescription narcotics for pain.
After leaving physical therapy, he stopped taking those prescription drugs and starting using marijuana.
"I recently came clean with my doctor telling her I've never taken medicine since my release from rehab," Pollard said.
"She was shocked, but believed me. I told her marijuana is my medicine and that it helps me," he said. "Maintaining a moderate use has proven to be the cause of my healthy condition."