Mississippi: Governor Signs Law To Allow Marijuana-Derived CBD Oil For Seizures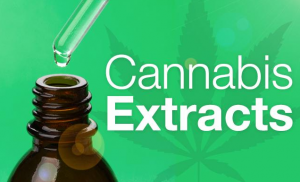 By Steve Elliott
Hemp News
Mississippi Governor Phil Bryant last week signed into law a bill allowing marijuana-derived cannabidiol (CBD) oil for medical purposes.
"The bill I signed into law will help children who suffer from severe seizures disorders," Gov. Bryant told 16 WAPT News. "Throughout the legislative process, I insisted on the tightest controls and regulations for this measure, and I have been assured by the Mississippi Bureau of Narcotics that CBD oil (cannabidiol) is not an intoxicant," the tremulous governor said.
"The outcome is a bill that allows this substance to be used therapeutically, as is the case for other controlled prescription medication," he said, emphasizing that he remains opposed to any effort to legalize marijuana or its derivatives other than CBD oil only.
The bill was named for Harper Grace Durval, two turned 2 years old last Friday, usually the age when Dravet's syndrome, a severe form of epilepsy, starts resulting in an increased number of seizures. "She has them every day, but they are not grand mal seizures, and they are very short," said Ashley Durval, Harper's mother.
"Hopefully, this will lead the way to some groundbreaking insight into, not only children with epilepsy, but any other neurological disorder," said Sen. Josh Harkins (R-Flowood), who pushed the measure.
Unfortunately, there won't be any actual CBD oil helping any actual kids for some time, if ever, under the flawed law, with several more hurdles to clear before any medicine is dispensed.
Now that the Governor has signed it, according to the language of the law, federal officials have to approve how the CBD oil is distributed -- which will probably never happen, since marijuana and all its derivatives, even the non-psychoactive ones like CBD, are considered Schedule I controlled substances under federal law.
In the unlikely event that the federal government signs off on it, the next steps would be handled by the University of Mississippi and its Medical Center. Similarly written laws in other states have, so far, never resulted in a single child receiving a single dose of CBD oil, because over and over, the universities have declined to participate in marijuana research, unwilling to endanger their federal funding.
CBD is the new darling of lawmakers in conservative states who sense the rising tide of popular support for medical marijuana -- and would love to appear to be "doing something" -- but lack the political courage or will to advocate for an actual medical marijuana law.
Cannabidiol is politically safe because, as a non-psychoactive component of cannabis, it doesn't get anyone high, and better yet, it helps to quell seizures of the kind often found in pediatric epilepsy. So the combination of "helping kids" and "it doesn't get you high" has proven an "in" for medical marijuana in what would otherwise have been quite forbidding places, such as the halls of power in Georgia, Alabama, Florida and now Mississippi.
The disquieting fact about these no-political-risk types of laws is that (a) they are written so narrowly as to help only a handful of children, or perhaps none at all, according to some critics; and (b) all of the dozens of cannabinoids found in marijuana work most effective in a synergistic fashion, potentiating each others' medical benefits in what Dr. Sanjay Gupta has called the "Entourage Effect."
Additional important information of which the legislators seem to be unaware is that, as first reported on Toke Signals, it doesn't even have to be a high-CBD strain to treat pediatric seizures without getting kids high. THC which hasn't been decarboxylated -- that is, THC acid, or THCA, which hasn't been exposed to heat -- is also effective against seizures, and it isn't psychoactive, either.
That's important information for struggling parents who may not be able to afford the sky-high prices of CBD oil which are unfortunately occurring due to the media frenzy over cannabidiol; THC-rich strains of marijuana are much more affordable.