Missouri: Lawmakers To Consider Legalizing Medical Marijuana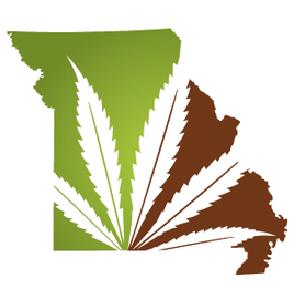 By Steve Elliott
Hemp News
A week after an advocacy group announced it would postpone efforts to get marijuana legalization on the Missouri ballot, Governor Jay Nixon told a national audience on Sunday morning that the Legislature would consider medical marijuana.
"Medicinally, I think folks are beginning to see there are things the medical community can help on," the governor said on the CNN show "State of the Union." "Our Legislature might consider that."
"It's a step in the right direction," said Amber Iris Langston of Show-Me Cannabis, a pro-legalization organization in Missouri, reports Tess Koppelman at Fox 4 KC. "I'll take it as a green light."
"I don't think Governor Nelson takes chances with his political support, so it's a strong indication there's support for medical marijuana in Missouri," Langston said. "It's a shame our politicians don't have the courage to stand forward on this issue and say this policy isn't working; this policy is destructive to people in our communities."
While she's happy to see the Governor talk about medical marijuana, Langston said she'd like to also see him support bills that would decriminalize the herb for adults. Missouri has some of the harshest marijuana laws in the country; you can be jailed for up to a year for a single gram.
Last week, Show-Me Cannabis organizers said that while the organization had initially hoped to have a legalization proposal on this November's ballot, it will instead postpone its efforts to the 2016 Presidential election, reports KMOV.
Organizers said an internal survey showed just 45 percent of likely voters support legalization, with 51 percent opposed. Executive Director John Payne is also concerned that voter turnout could be low in November, when the only statewide office in the ballot is state auditor.
The group plans to focus its immediate efforts on proposed legislation reducing state penalties for marijuana possession.
Missouri legislators have introduced three marijuana bills this year. One would establish a pilot medical marijuana program, would would legalize recreational cannabis, and one would soften the penalties for possession.
Jackson County lawmaker Bob Spence doesn't have any use for this marijuana stuff.
"I think most, not all, but most who do hard drugs started with marijuana," Spence claimed. He's tried two times now to pass a resolution encouraging other lawmakers to "Just Say No" to any bill legalizing marijuana, even for medical use.
"Then every ailment known to mankind can be helped with marijuana, and it's like legalizing it," Jackson claimed.
But his "Just Say No" resolution got stuck in committee. That basically means it's been killed, according to Jackson.
"I was shocked," he sputtered. "I was absolutely shocked. I don't want to make it legal in this state because it makes it even more accessible. It's in far too many places for our kids to get ahold of."