Nevada: Assembly Approves Medical Marijuana Dispensaries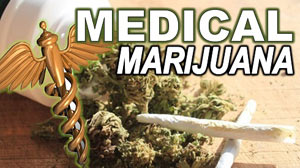 By Steve Elliott
Hemp News
Nevada lawmakers are finally taking steps to ensure medical marijuana patients have safe access to the medicine recommended by their doctors, 13 years after state voters legalized medicinal cannabis by amending the state constitution.
The Assembly passed SB 374, which establishes marijuana dispensaries, Monday on a 28-14 vote. The measure now goes to the Senate for approval; if the Senate approves, it will head to the desk of GOP Governor Brian Sandoval, who has said he would "consider" signing it.
The bill would establish a system of nonprofit, state-regulated dispensaries to make cannabis available to authorized medicinal cannabis patients, and sets up fees and requirements for growers, processors and dispensaries.
Nevada voters legalized medical marijuana in 2000; a year later, qualified patients started getting their ID cards. But there has been no legal way to actually acquire marijuana unless they grow it themselves -- presumably from seeds given to them by their Fairy Godmother, since there's no legal channel for those, either.
Patients who are registered with the state are allowed to grow three mature and four immature marijuana plants, and are allowed to possess up to one ounce of cannabis. But many patients' health makes it hard or impossible to grow their own, and many are concerned about thieves. For them, dispensaries would be a good solution for safe access.
(Illustration: KOLO)