New Hampshire: Medical Marijuana Patients, Advocates To Comment On Proposed Patient Registry Rules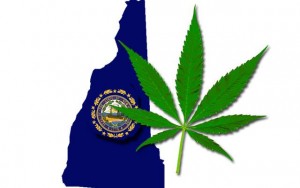 Advocates will urge regulators to more swiftly implement program that will provide seriously ill patients with legal access to medical marijuana; hearing will take place at the Department of Health and Human Services Brown Building Auditorium at 9:30 a.m. ET Thursday
The New Hampshire Department of Health and Human Services is scheduled to hold a public hearing Thursday on its proposed rules for the patient registry portion of the state's medical marijuana program. Patients and advocates will comment on the draft rules (available here) and the impact of a memo from the attorney general's office (available here) that has delayed implementation of the program.
The Marijuana Policy Project is urging regulators to begin issuing ID cards to patients as quickly as possible.
"It is critical that the state begin issuing ID cards to patients as soon as the rules for the patient registry have been finalized," said Matt Simon, a Goffstown-based New England Political Director for the Marijuana Policy Project (MPP). "There is no reason to delay the program, and many patients can't afford to wait any longer for relief.
"Our state should not continue to criminalize seriously ill people who are using medical marijuana under their doctors' supervision," Simon said.
WHAT: Public hearing on proposed rules for the patient registry portion of the Therapeutic Use of Cannabis program
WHEN: Thursday, May 29, 9:30 a.m. ET
WHERE: Department of Health and Human Services, Brown Building Auditorium, 129 Pleasant Street, Concord
WHO: Matt Simon, New England Political Director for the Marijuana Policy Project