New Hampshire: Senate Committee To Vote Tuesday On Bill To Provide Legal Access To Medical Marijuana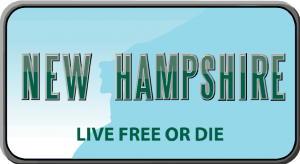 Senate Health, Education, and Human Services Committee will vote on bill that would allow limited home cultivation until alternative treatment centers open
The New Hampshire Senate Health, Education, and Human Services Committee will vote Tuesday morning on a bill that would provide licensed patients with legal access to medical marijuana while the state develops a system of regulated alternative treatment centers. The vote is scheduled to take place at 9 a.m. in Room 103 of the Legislative Office Building in Concord.
Sponsored by Rep. Donald "Ted" Wright (R-Tuftonboro), HB 1622 would allow licensed medical marijuana patients or their designated caregivers to possess up to two mature marijuana plants and 12 immature plants or seedlings. Patients and caregivers would be required to report their cultivation locations to the Department of Health and Human Services, and they would lose their ability to cultivate once an alternative treatment center opens within 30 miles of their residence.
"If this bill passes, New Hampshire will continue to have one of the most tightly controlled medical marijuana systems in the nation," said Matt Simon, the Goffstown-based New England political director for the Marijuana Policy Project. "It will help desperately ill patients who cannot wait any longer for legal access to medical marijuana."
WHAT: State Senate Health, Education, and Human Services Committee vote on HB 1622, which would allow licensed medical marijuana patients or caregivers to cultivate limited amounts of medical marijuana while the state develops a system of regulated alternative treatment centers
WHEN: Tuesday, April 22; Senate committee vote at 9 a.m. ET
WHERE: Room 103 of the Legislative Office Building, 33 N. State St., Concord
WHO: The N.H. Senate Health, Education, and Human Services Committee
Rep. Donald "Ted" Wright (R-Tuftonboro), sponsor of HB 1622
Matt Simon, New England Political Director for the Marijuana Policy Project
Graphic: Weedist