New York Becomes 23rd Medical Marijuana State - But No Smoking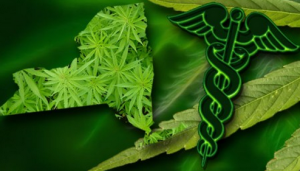 Hope is On the Way for Thousands of Seriously Ill New Yorkers, Despite Flawed Bill
Patients, Caregivers and Healthcare Providers Praise Lawmakers and Vow to Fight for Improvements
By Steve Elliott
Hemp News
The New York State Senate and the New York State Assembly on Friday passed a medical marijuana bill, making New York the 23rd state to create legal access to medical marijuana for seriously ill patients. After days of tense negotiations, the bill was passed in the final hours of the legislative session on Friday.
Governor Cuomo has said he will sign the bill into law. The bill will provide relief for thousands of New York patients suffering from serious and debilitating conditions – such as cancer, MS, and epilepsy, by allowing the use of medical marijuana under the supervision of their physician.
Patients, caregivers and providers watched from the gallery as the Senate debated and then voted 49 to 10 in favor of the bill.
Late last week, Governor Cuomo announced a series of last-minute changes that he wanted to the bill. The bill's sponsors, Assemblyman Dick Gottfried and Senator Diane Savino, worked tirelessly to accommodate the Governor's concerns so that a deal could move forward.
While less comprehensive than many patients fought for, the bill will allow many patients with serious illnesses or debilitating conditions legal access to medical marijuana for the first time. Patients with the following conditions will qualify for the program: cancer, HIV, ALS, Parkinson's, multiple sclerosis, certain spinal cord injuries, irritable bowel syndrome, epilepsy, neuropathy, and Huntington's disease.
The bill allows the Governor's administration the ability to add conditions, and the bill also includes a deadline of 18 months for the Governor to determine whether or not to add Alzheimer's, PTSD, muscular dystrophy and dystonia, and rheumatoid arthritis.
"Today, the Senate passed a medical marijuana bill that will help some patients in New York, and that is good news," said Susan Rusinko of Auburn, who has multiple sclerosis. "But this bill they passed is far from perfect.
"With any medication, the decision about the best mode of administration, including smoking for some patients, should be left up to healthcare providers and their patients, and this bill does not do that," Rusinko said. "We fought hard to get this far, and we'll keep fighting to make sure that New York's medical marijuana program becomes the best in the country."
A major sticking point in the negotiations had been the issue that some patients may need to smoke medical marijuana to find immediate relief, and many prefer to use the whole, natural plant to treat their conditions. The bill passed on Friday does not allow access to the raw materials; allows vaporization, but not smoking, of medical marijuana; gives the Governor's administration the authority to restrict the forms of medical marijuana.
The Governor said on Thursday that, for now, he will only allow the sale of oils, extracts, pills, and edibles -– not the raw plant –- even though there is strong scientific evidence about the efficacy of smoked medical marijuana and medicine in whole plant form.
"I'm pleased that the New York Senate stood with patients and on the side of compassion when they passed the medical marijuana bill today," said Holly Anderson, executive director of the Breast Cancer Coalition of Rochester. "This was a long, hard fight, and we are elated that cancer patients and others will have one more tool to help alleviate disease symptoms and side effects of treatments.
"We are especially appreciative of the leadership shown by Assemblyman Gottfried and Senator Savino for working so diligently to get it passed," Anderson said. "We know this bill would not have been passed without the commitment and support of Senators Grisanti, Maziarz, O'Brien, and Robach, all from Western New York.
"But this bill has flaws, including the exclusion of smoking, which may be the cheapest and most effective way for many patients to use medical cannabis," Anderson said. "We call on the Commissioner of Health to quickly implement a program that is accessible to all patients, regardless of their income."
"I'm pleased that the Senate took action today to help my son, Oliver, by passing this medical marijuana bill," said Missy Miller of Atlantic Beach, whose son suffers from severe and life-threatening seizures. "This law is far more limited than we had hoped, but we remain committed to working with the legislature and the Governor to improve the program going forward.
"Every person suffering with severe illness should be entitled to have access to the medicine they need," Miller said.
The bill also places restrictions on healthcare providers, such as requiring that all recommendations for medical marijuana be made by physicians (excluding nurse practitioners or physician assistants who can prescribe many other medications) and mandating that participating physicians take a training course -– a requirement for which there is only one other precedent in all of U.S. medicine.
"Today the Senate passed a medical marijuana bill that will help some, but not all, seriously ill New Yorkers who could benefit from medical cannabis," said Kate Hintz of North Salem, whose daughter, Morgan, has Dravet's Syndrome, a serious seizure disorder. "As a parent of child with a seizure disorder, I'm glad that my family will be able to access medicine that can help my daughter.
"But I must remind these lawmakers that they are not doctors," Hintz said. "The decision if and how to treat a condition with medical marijuana should be left up to the patient and the doctor, not our government.
"We will keep fighting for the regulated, flexible program that all New Yorkers deserve," Hintz said.
Assemblyman Gottfried has carried and been a tireless advocate for this legislation since 1997, and Senator Savino championed the cause in the complicated Senate. Working with patient advocates from across the state, they ultimately developed strong bipartisan support for the measure.
"I've been fighting for years to see some kind of compassion from our lawmakers," said four-time cancer patient Nancy Rivera of Troy. "Thanks to the leadership of Senator Savino and Assemblyman Gottfried, we finally have some hope that seriously ill New Yorkers will soon be able to access medical marijuana.
"I'm relived and happy that many patients will find relief at last," Rivera said. "Now, we need to make sure that our Governor implements this quickly."
Advocates celebrated the victory and committed to continuing their work to ensure that the program is implemented effectively and speedily.
"Passage of this measure comes as a relief to thousands of seriously ill New Yorkers and their families," said Karen O'Keefe, director of state policies for the Marijuana Policy Project (MPP). "Medical marijuana can be an effective treatment option for a variety of debilitating conditions. For some patients, it is their only option.
"While the bill's passage is a significant step forward, it leaves behind thousands of patients," O'Keefe said. "We hope the governor's staff promptly implements the measure and that the health department will approve additional qualifying conditions.
"Voters overwhelmingly agree that seriously ill people should have legal access to medical marijuana," O'Keefe said.
"This is a huge step for patients in New York who will benefit from this legislation, and without question, today would not be possible but for the dedicated and sustained organizing work by patients, families, and advocates," said gabriel sayegh, New York State director for the Drug Policy Alliance (DPA). "And we are especially appreciative of the leadership shown by Assemblyman Gottfried and Senator Savino.
"This bill is far from perfect," sayegh said. "Many of the limitations in this bill -– like the restrictions on conditions and physician-patient relationships -- are unnecessary and not supported by the science. And we know that overly restrictive medical marijuana programs leave patients behind.
"But if implemented quickly and effectively, this program will help thousands of sick and suffering New Yorkers, who need help now," sayegh said. "We look forward to the Govenror signing this bill, and to making sure that New Yorkers with serious illnesses and debilitating conditions finally get the relief for which they have waited so long."