New York: Canadian 'Pot Playboy' Gets 27 Years For $1 Billion Drug Trafficking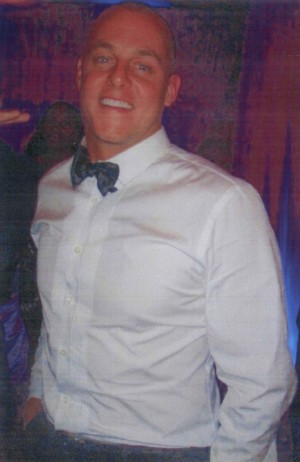 By Steve Elliott
Hemp News
A Canadian man who was one of New York's biggest marijuana suppliers, and who was known as the "Pot Playboy," was sentenced on Wednesday to 27 years in prison for leading a $1 billion international drug trafficking enterprise, according to prosecutors.
Jimmy Cournoyer pleaded guilty in May 2013 to money laundering charges, along with conspiracy to manufacture and distribute marijuana and cocaine, reports the Associated Press. The 34-year-old native of Laval, Quebec was sentenced in Brooklyn federal court.
Gerald McMahon, Courtnoyer's lawyer, said prosecutors dropped a more serious charge of being a drug kingpin which carries an automatic sentence of life in prison without parole, reports Allan Woods at The Star.
His sentence will also involve him forfeiting $1 billion to the U.S. government along with $11 million in drug proceeds, prosecutors said in a statement which thanked 19 police departments including the Royal Canadian Mounted Police.
Cournoyer's organization, based in Montreal, had ties to international drug cartels and organized crime, prosecutors claimed. His lifestyle of hanging out with celebrities like Leonard DiCaprio included a Brazilian supermodel girlfriend and a super-expensive Bugatti Venyon automobile.
He had a $2 million hit fund to "murder or retaliate against" those who cooperated with the government, and authorities claimed he tried to threaten witnesses.
Cournoyer was busted attempting to enter Mexico in 2012; he was transferred to New York, where federal prosecutors claimed he sold marijuana smuggled in from Canada.
"His territory -- all of North America," claimed Brooklyn U.S. Attorney Loretta Lynch. "His goal -- to extend the deadly narcotics trade as far as he could."
Authorities claimed Cournoyer ran a drug trafficking operation between 1998 and 2012 that with help from the Montreal and New York mafias and the Hells Angels, smuggled Canadian weed into the U.S. using Native American "drug mules" in Ontario.
The cannabis was cultivated in British Columbia and then taken to Quebec, according to prosecutors, who claimed Cournoyer also smuggled cocaine from Mexico into Canada.
It was probably Cournoyer's once-trusted associates who did him in. After he was arrested and charged last year with six others -- including five Canadians -- all of them pleaded guilty in the weeks leading up to Cournoyer's trial, and several agreed to testify against him for reduced sentences.
Photo: The Star