New York: Hypocritical Anti-Pot Republican Legislator Changes Course, Says Yes To Decrim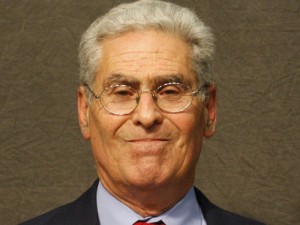 By Steve Elliott
Hemp News
A conservative New York Assemblyman who was busted for marijuana possession after voting against medical marijuana changed his course last week, voting for cannabis decriminalization.
Assemblyman Steve Katz on May 30 voted in favor of A. 6716, which would make small amounts of cannabis in public view a ticketable offense rather than an arrestable one. In 2011, Katz voted against a medical marijuana law in the Assembly.
Katz was stopped for speeding in March and ticketed for having a couple joints' worth of pot in the car. "At his court date, Katz got his case dismissed in an almost textbook instance of white privilege," writes David Downs at Smell the Truth.
The lawmaker had been going 80 miles per hour in a 65 mph zone on the New York State Thruway, according to the police report. It was the 59-year-old Putnam County lawmaker's first known pot bust.
Assemblyman Katz sits on committees for Alcoholism and Drug Abuse, as well as Higher Education.
Earlier this month, the hacktivist collective Anonymous Team Vendetta temporarily took down Katz's website for what the group called his hypocrisy.
Katz claimed he broke with his fellow Republicans to vote for the marijuana decrim bill because it "seeks to reduce (justice) costs associated with marijuana violations."
(Photo: Courier Post)