North Carolina: Cops Kill Teen In Elementary School Parking Lot In Marijuana Sting Gone Bad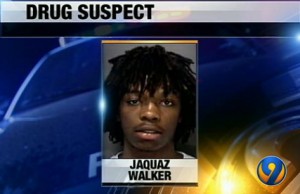 By Steve Elliott
Hemp News
Police in Charlotte, North Carolina, thought it was a good idea to carry out an undercover marijuana sting in the parking lot of an elementary school. Now one teenager is dead, another wounded, and neighbors are upset about the cops' choice of location for the operation.
The shooting involved a marijuana deal between an undercover officer, an informant and two teenage suspects, reports Brigida Mack at WBTV. Police claim Jaquaz Walker, 17, shot the informant in the shoulder after trying to rob him, and that's why they opened fire.
Residents of the Hidden Valley neighborhood of Charlotte said they want to know why Charlotte-Mecklenburg Police Department officers chose their neighborhood, reports Trish Williford at WSOC.
"It bothers me because I live right across from the school, and it is bad that it was on the school grounds," said Wilmer Bourne, who lives steps away from the location of the shootout. "That is what bothers me so much."
Walker, 17, was wearing an electronic monitoring ankle bracelet at the time of his death, according to Police Chief Rodney Monroe. He faced breaking and entering charges, which is why he was on the electronic monitor, according to WBTV.
Walker's aunt lashed out at the police for the way her nephew died. "He was a normal kid," she said. "But he got gunned down."
"It's ridiculous how they're portraying him," she said. "Get the facts before you put stuff on the news."
Police have identified the second teenager involved in the undercover sting as Davion Drayton, 17. Drayton was arrested Wednesday at a friend's home in Hidden Valley on a warrant for assault with a deadly weapon with intent to kill.
Chief Monroe defended the police's decision to conduct a deadly undercover operation at an elementary school, claiming "at no time" were those inside "ever in danger."
"Anytime you conduct an undercover operation, what's a good location?" the chief asked. (Many would answer, "Not an elementary school.") "Whether it's a shopping mall or neighborhood, there's no real perfect location," the chief said lamely.
(Photo: WSOC)