Ohio: Advocates Push For Medical Marijuana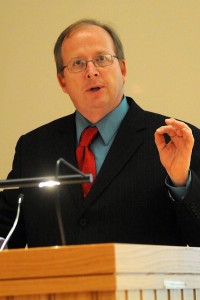 By Steve Elliott
Hemp News
A leader of the medical marijuana reform movement in Ohio says the numerous benefits of cannabis use mean that it should be legalized for medical and industrial reasons.
John Pardee, president of the Ohio Rights Group, said in addition to the medical benefits of marijuana, hemp, a non-psychoactive variety of cannabis, can be used for food, fuel and fiber, reports Chelsea Miller at the Lorain County Chronicle-Telegram.
Pardee did some research after his son was involved in a near-fatal automobile crash in 2008. He learned that conventional medicine offers few options for pain management other than dangerous opiates -- but he found that medical marijuana is a non-toxic alternative.
"I found that cannabis has not killed anyone," he said to a crowd at Oberlin College on Thursday.
The Ohio Rights Group is sponsoring the Ohio Cannabis Rights Amendment, which would allow for the medical use of marijuana and the industrial use of hemp. The group has already gathered more than 30,000 signatures from registered Ohio voters, but it needs 385,000 signatures to get the amendment in front of voters on the 2014 ballot.
That's where Cheryl Shuman, "the Martha Stewart of Marijuana," comes in. "She has the biggest megaphone in America today," Pardee said. "She's reached literally millions of people; I couldn't think of a more appropriate person."
Shuman is a legal medical marijuana user who lives in California; since she's an Ohio native, she joined the campaign to legalize medical marijuana in her home state.
"For me, it's a very personal thing," Shuman said. "I'm a legal medical cannabis user. I'm a cancer survivor, and I use it so I can stay cancer free."
"It is a medicine," Shuman said. "It should be dispensed in our hospitals. It should be dispensed in our nursing homes."
"I will not stop being an activist," Shuman said. "I will not stop being in the media until I see medical marijuana legalization in Ohio and the rest of the country."
(Photo of John Pardee: The Chronicle-Telegram)