Ohio: Man Cited For Possession After He Reports Stolen Marijuana To Police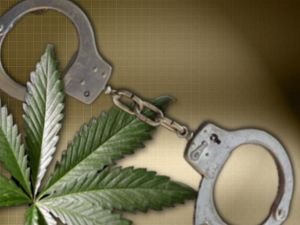 By Steve Elliott
Hemp News
An Ohio man was cited for marijuana possession and drug paraphernalia on Saturday after he told police someone had stolen his marijuana.
Derrick Boone, 34, of Lorain, Ohio, admitted to having a small amount of cannabis in his possession after police responded to an "unwanted man" call in the 4700 block of Chelsea Avenue, reports The Chronicle-Telegram of Lorain County.
Boone pulled police Officer Rudy Arce aside to talk privately to him, then told the officer he was upset that someone had taken his marijuana, according to Arce's report.
When asked if he had any pot on him, Boone replied that he was carrying marijuana in his sweatpants.
A small amount of marijuana was found and seized in the ensuing search.
Boone's girlfriend said she called the cops after he got mad at her and accused her sons of stealing his weed.
(Graphic: Hemp Beach TV)