Ohio: Man Kills Himself During Marijuana Farm Standoff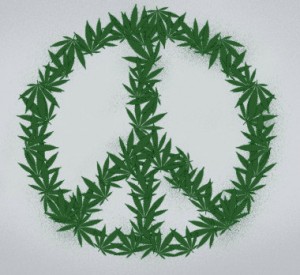 By Steve Elliott
Hemp News
Timothy Sturgis just wanted to be left alone to grow his marijuana. When the time came, Sturgis, 42, on Tuesday night shot himself after a two-hour standoff with law enforcement.
Sturgis kept a loaded gun in every room of his home in Ashille, reports Holly Zachariah at The Columbus Dispatch. Cops propped each of the 10 guns they seized from the Pickaway County property on Wednesday next to a mirror. A bow and arrows hung on the enclosed back porch.
A German shepherd guarded the 21 acres surrounding a well-hidden farmhouse, and a Doberman pinscher kept wath inside. An alarm at the end of the long driveway was triggered whenever anyone approached.
Sturgis shot himself after a standoff in the woods and thick, 14-foot-high weeds and brush behind his home at 15240 Lockbourne Eastern Road in Ashville. He was pronounced dead at 8:56 p.m. on Tuesday night.
"Just talked to him Sunday, always a friendly guy asking how things were going," commented "ThisNameWasntTaken" on Topix.com. "Total shock."
Officials at the Ohio Bureau of Criminal Investigation (BCI) claimed they couldn't recall a similarly deadly ending since they teamed up with local cops in a quixotic attempt to scour rural Ohio for marijuana plants. But a man in Ross County was wounded in July when he exchanged gunfire with deputies after they found marijuana on his property in the same manner as at Sturgis's house.
In both cases, state helicopters flew over the fields to find the marijuana, then local cops followed the spotter's direction and moved in from the ground. The Ross County man, though, survived his encounter, unlike Sturgis.
The two incidents have resulted in increased scrutiny for the marijuana program, admitted Dave Posten, the special agent supervisor in charge of the BCI's Marijuana Eradication and Clandestine Lab Unit.
"No one likes the violence," Posten claimed. "We wish it didn't have to be that way. But when people say 'Was this little bit of marijuana worth this man's life?' it frustrates me.
"This isn't ever about marijuana," Posten claimed. "It's about someone's choices."
The BCI, part of Ohio Atty. Gen. Mike DeWine's office, gets around $500,000 in fat federal grants every year to fund its ineffective marijuana eradication program. Agents have seized 20,745 plants this year. That's down from 105,121 plants in 2010.
Ohio wasted $475,313 on its marijuana hunt last year; about $373,000 of that was for helicopters and fuel.
Tuesday was the only day planned this summer that BCI agents would fly over Pickaway County and work with deputies on the ground. Sheriff Robert Radcliff claimed it had been a "productive day," with more than 600 plants seized, before the deadly incident on Sturgis's land.
After the spotter in the helicopter circling overhead spotted marijuana plants in a field on Sturgis's property, three deputies from the sheriff's office and from the U.S. Major Crimes Task Force approached on foot. The spotter saw a man in dark clothing duck off a path and into the woods.
The detectives went a few hundred yards down the path into the woods before Sturgis emerged, turned an AK-47 assault rifle toward his head, and said he was going to kill himself; that's when the standoff began.
"It was difficult to know where everyone was, and it was difficult to not alert him to our positions because of the noise made in the brush as we tried to find our way in," Sheriff Radcliff claimed.
Sturgis -- who lived alone -- called a friend on his cellphone from the woods, according to Radcliff. That man called Sturgis's parents, who live in Lake County, in northeastern Ohio.
At 8:17 p.m., the deputies and detectives said they heard a single shot, and Sturgis was dead. Authorities said they'd never had any trouble with Sturgis in the past; they said it appears he was an out-of-work salesman.
Pickaway County deputies returned to the property on Wednesday with a search warrant, seizing seven marijuana plants in a field, 18 in the basement, and some dried cannabis. They claimed the value is about $25,000.
Graphic: CNN