Oklahoma: Medical Marijuana Rally Scheduled Wednesday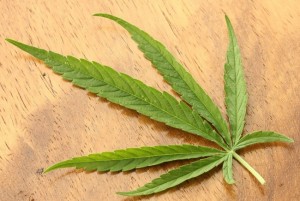 By Steve Elliott
Hemp News
Medical marijuana advocates will rally at the Oklahoma State Capitol in Oklahoma City on Wednesday, February 12, from 9 a.m. to 4 p.m., as part of a push to reform the state's strict cannabis laws.
Medical Marijuana Day will include lobbying, advocacy and training, according to Norma Sapp, director of the Oklahoma chapter of the National Organization for the Reform of Marijuana Laws (NORML), reports Tim Farley at the Oklahoma Gazette.
An advocacy training session is scheduled for 10 a.m. in Room 104 at the Capitol, according to Sapp. The meeting is designed to help advocates effectively lobby their elected representatives and how to fill a bill as it progresses through the Legislature.
NORML volunteers will be on the 4th Floor Rotunda all day to help arrange meetings between voters and their lawmakers, according to Sapp.
According to a 2013 survey from SoonerPoll.com, 71 percent of likely Oklahoma voters support medical marijuana. Other surveys show 57 percent prefer treating minor cannabis violations as noncriminal offenses, with fines only.
A bill was introduced in this legislative session by state Sen. Connie Johnson (D-Forest Park) which would legalize, tax and regulate marijuana in Oklahoma. Two other cannabis-related bills from the 2013 legislative session are still alive, including one proposal which would allow doctors to authorize medical marijuana for patients.
Graphic: The Daily Chronic