Oregon: First 'Kaya Shack' Medical Marijuana Dispensary Opens; Chain Planned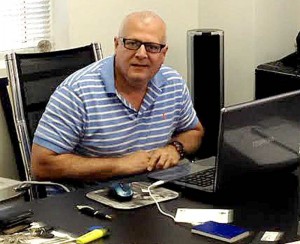 By Steve Elliott
Hemp News
It was bound to happen, and now it has: The first of a planned national chain of medical marijuana dispensaries has opened. The very first Kaya Shack opened Thursday morning in Portland, Oregon, and began sales to licensed medical marijuana cardholders.
The Kaya Shack dispensary opened at 10 a.m. in a 1,000-square-foot storefront near Southeast 17th Avenue and Hawthorne Boulevard. As required by Oregon law, the company has a state resident responsible for the dispensary.
The planned Kaya Shack chain is owned by the Florida-based Alternative Fuels Americas, Inc. (AFAI) majority owned subsidiary Marijuana Holdings Americas, Inc. Marijuana Holdings Americas is one of only a handful of out-of-state companies that have ventured into Oregon's medical marijuana market in the past 16 years, since voters approved medicinal cannabis at the polls in 1998.
"Our analysis showed that Oregon was the next state of any significance," CEO Craig Frank told the Portland Tribune's Kevin Harden in May. "So we focused on Oregon."
The opening places AFAI as the first publicly traded company in the United States to own a majority interest in a marijuana dispensary conducting legal sales of cannabis, according to the company.
"We are very excited to be opening the first Kaya Shack," said Frank. "We believe our brand is unique and inviting, and out staff is well trained to provide a friendly and knowledgeable consumer experience."
"Our wide selection, sharp appearance, friendly service and highest quality standards will make our MMFs the first choice for medical marijuana patients in Portland, Oregon, and will lay the foundation for a nationally recognized brand," Frank said.
Marijuana Holdings Americas must negotiate with local growers to provide cannabis for the Kaya Shack. "We will have to grow here, but in the beginning we will buy from existing growers," Frank said.
"We're not looking to hurt the mom-and-pop shops," Frank said.k "If anything, the stronger the industry, the better it is for us and everybody.
"We're happy with the way it is now," Frank said. "We like mom and pop."
The grand opening marks the further implementation of AFAI's business plan in the legal marijuana sector in select states, and coincides with great interest in cannabis companies nationwide.
AFAI also leases about 40,000 Jatropha trees in Costa Rica, converting their fruit into biofule. It expects to sell about 3.7 million gallons of biofuel each year. The company last year announced the sale of about $14 million in biofuel, mostly to buyers in Central America.
"Biodiesel has its challenges, and we were looking around for other things we could grow," Frank said. "So we said, 'Why not marijuana?' and we went from there."
AFAI plans to add an addition four to six Kaya Shacks in Oregon, and has plans to place Kaya Shacks in other states once pending legislation passes -- including in its home state of Florida, where a referendum on medical marijuana will be on the ballot in November.
AFAI said its subsidiary, Marijuana Holdings Americas, Inc., was founded to enter the rapidly growing medical and recently legalized recreational cannabis market with the goal of securing new medical and recreational marijuana licenses, potentially acquiring existing cannabis production/sales operations, and evaluating related business opportunities.
Photo of AFAI's Craig Frank: Portland Tribune