Oregon: House Passes Bill To License Medical Marijuana Dispensaries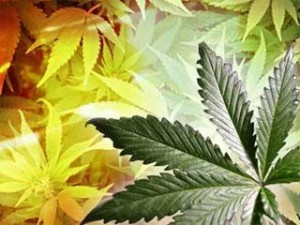 By Steve Elliott
Hemp News
The Oregon House on Monday passed a bill to license and regulate the nearly 200 medical marijuana dispensaries operating in the state.
House Bill 3460 requires the Oregon Health Authority to set up a licensing system under the state's Medical Marijuana Act.
"I urge the Oregon Senate to pass HB 3460 so patients can have safe, over-the-counter, regulated access to medical marijuana in a open, legal retail environment, said Paul Stanford, president of The Hemp and Cannabis Foundation (THCF) and director of the Campaign for the Restoration and Regulation of Hemp (CRRH), which owns Hemp News.
"We shouldn't be pushing people with serious illnesses into the black market for relief," Stanford said. "HB 3460, when implemented, will protect patients, growers and retail establishments from wrongful arrest and potential incarceration."
"HB 3460 is a moderate bill that recognizes that some 200 dispensaries are operating all over Oregon today, patients are visiting them regularly and it is time to bring these facilities under the medical marijuana program," said Geoff Sugerman, director of Oregonians for Medical Rights, the group sponsoring the legislation. "The regulations will provide a new level of safety and access to patients while giving dispensaries and local communities clear direction on how these should be operated."
Under existing rules, Oregon's 53,000 authorized medical marijuana patients can either grow their own or reimburse a state-registered grower to do it for them. Dispensaries exist in a legal gray area, but in many instances law enforcement officials look the other way, especially in the Portland area and Multnomah County.
Law enforcement, however, regularly busts dispensaries in many parts of the state.
The bill, endorsed by Oregon Attorney General Ellen Rosenblum and the Oregon League of Cities, would require that dispensaries:
• Must be located at least 1,000 feet from schools and from each other
• Receive patient authorization to get cannabis from a legally registered grow site
• Test cannabis for pesticides, molds and mildews
• Not operate in residential neighborhoods
• Track marijuana coming in and going out
• Have security systems
• Conform to additional rules and regulations as set by the Oregon Medical Marijuana Program (OMMP).
(Graphic: Fox 12 Oregon)