Pennsylvania: Lawmaker Proposes Decriminalizing Marijuana Possession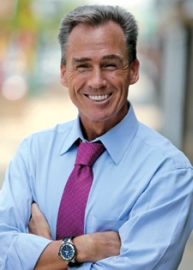 By Steve Elliott
Hemp News
Pennsylvania State Senator Mike Stack, a Philadelphia Democrat who's one of six candidates vying for his party's nomination for lieutenant governor, on Wednesday introduced measures to decriminalize the possession of small amounts of marijuana.
Two bills introduced this week, SB 1307 and SB 1308, would reduce penalties for having up to an ounce of cannabis, and make it easier for people already convicted of marijuana charges to have their records cleared, reports Mary Wilson at WITF.
Under Stack's bills, the first two marijuana possession charges would be summary offenses, the least serious charges in Pennsylvania's criminal justice system. District attorneys would have more discretion in charging third offenses.
"It's just a no-brainer than too often our criminal justice system is being backlogged by this type of crime and we need to decriminalize it," Stack said. "It's going to save us billions of dollars in criminal justice expenses and prison costs."
Possession of up to 30 grams of marijuana is a misdemeanor carrying a maximum penalty of 30 days in prison and a $500 fine for the first offense under current Pennsylvania law.
"The old hard line stance on marijuana has been ineffective at eradicating its use, and the cost to taxpayers is unjustifiable," Stack said, reports Catherine Hawley at WFMZ.
"The bills are not intended to be a commentary on the wisdom or health of marijuana use," Stack said, reports the Express-Times. "They are targeted at the wisdom of continuing an approach that is expensive, ineffective and misguided.
"These bills are a challenge to those who walk these halls and profess their support for smaller government at a lower cost to taxpayers," Stack said.
But both measures face long odds in the Senate, according to political observers. For years, Democratic proposals to legalize marijuana in Pennsylvania have died without any support from the Republican majority. The GOP caucus leader's spokesman said on Wednesday there are "no plans" to take up marijuana decrim.
Still, a debate over legalizing medical marijuana in the state has put a spotlight on the Keystone State's drug laws. Stack said he thinks support is growing for cannabis decrim as the next step.
The most recent report from the Pennsylvania Commission on Sentencing shows that 256 marijuana offenders were sent to state prisons in 2012. Five sentences for "small amounts of marijuana" were reported in state prisons that year. County jails listed 165 sentences for "small amounts of marijuana" in 2012.
The average sentences ranged from 12 days to 27 days for state prison inmates convicted of possessing small amounts of marijuana, according to Sue Bensinger, spokeswoman for the Pennsylvania Department of Corrections. The average sentence for all cannabis offenders sent to state prison was between 1.5 and 3.5 years, Bensinger said.
But state Senator Daylin Leach (D-Montgomery), a longtime supporter of legalization who is running for Congress, said it's not that simple. "You have to look at it a little more deeply than that," said Leach, a member of the Pennsylvania Commission on Sentencing since 2011. Multiple offenses have a cumulative effect on a person's record and sentencing, he said.
According to Leach, "there are people in prison for things like burglary or assault ... who wouldn't have been in state prison if it hadn't been for previous or concurrent marijuana convictions."
Leach said that sentencing for charges that have nothing to do with drugs -- such as burglary, arson, or assault -- disguise the effect of marijuana laws on prison populations. "There are more people in state prison for marijuana than those who were sent specifically for marijuana," he said.
Photo of Sen. Mike Stack: Pennsylvania State Senate