Kentucky: Restoring Hemp to Commonwealth Would Create Thousands of Jobs
By Michael Bachara, Hemp News Correspondent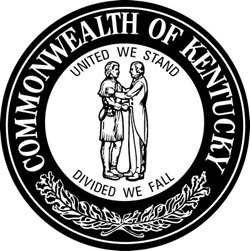 Kentucky farmers may soon be able to plant the crop their forefathers grew: hemp.
Farmers throughout the state believe hemp will overtake tobacco as Kentucky's cash crop, creating a significant economic impact, especially after processing centers are built across the state.
Agriculture Commissioner James Comer is spearheading the Kentucky Industrial Hemp Commission pushing to bring the crop back via House Bill 286. If the bill is approved by the General Assembly, Comer will petition federal authorities for a permit for Kentucky to grow hemp.
"It's symbolic," Comer proclaimed. "But this will send a message to Washington that we're serious about this in Kentucky." "There's a void in many family farms," he said. "I believe that industrial hemp is a viable option for family farmers in Kentucky."
"University of Louisville did a study several years ago and said it would create 17,000 jobs immediately," according to Sen. Joe Pendleton, D-Hopkinsville.
"Construction products can be made from hemp, studs, beams, and posts. And you know what the greatest thing about them is? They are durable and lightweight," stated Rep. Richard Henderson, D-Jeffersonville.
"We could talk about the textile mills and the jobs that would be created. We could talk about the paper mills and the jobs that would be created," Henderson added. "We don't have any agenda other than we want to diversify our agricultural economy and create jobs."
"It's time we make a product using our goods, our services and our good people of Kentucky," said Rep. Hall, D-Phelps.
Lawmakers are making the right decision for the Commonwealth of Kentucky; it is good to see a common sense approach taking place and a plan developing for the farmer. Hemp is a viable crop and can restore jobs and economic development to Kentucky and the rest of the United States.
Related: Hemp Farming Bill Filed in Kentucky
http://stopthedrugwar.org/chronicle/2012/jan/20/hemp_farming_bill_filed_...
Legislators, agriculture commissioner propose making hemp legal for fuel, fiber
http://www.therepublic.com/view/story/6aaf38374f04486387801ad51c817675/K...
Lawmakers push for legalization of hemp
http://www.wkyt.com/news/headlines/Lawmakers_push_for_legalization_of_he...
Comer Advocates for Industrial Hemp
http://www.wfpl.org/2012/01/19/comer-advocates-for-industrial-hemp-as-fi...
Rep. Henderson, Commissioner Comer Stand Behind Industrial Hemp Bill
http://surfky.com/index.php/henderson/235-statewide-kentucky-news/9715-r...