Tennessee: Bill Filed To Legalize Medical Marijuana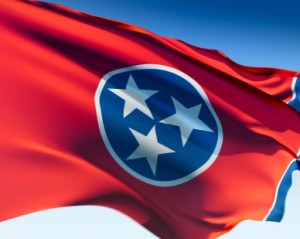 By Steve Elliott
Hemp News
A Democratic lawmaker has filed a bill that would legalize medical marijuana in Tennessee.
"It's just simply a matter of being rational and compassionate," said Rep. Sherry Jones (D-Nashville), who sponsors HB 1385, reports Tom Humphrey at The Knoxville News-Sentinel. "It would apply to only the most severely debilitated people ... children suffering a hundred seizures a day, people on chemotherapy, people with multiple sclerosis ... people with a plethora of diseases."
The Tennessee Legislature passed a bill allowing "marijuana by prescription" under state law in the 1980s, but that bill was unworkable as it required federal permission. Attempts since then have died in legislative committees, most recently in 2012.
But Rep. Jones, along with Doak Patton, president of Tennessee NORML, say times have changed in the state because of the rapidly developing political situation around cannabis.
"This really isn't about marijuana at all," said Patton. "It's about freedom and liberty."
"I think anybody would tell you alcohol is much worse than marijuana," Rep. Jones said. "If you think alcohol should be legal, then you would think that for sure medical marijuana should be legal."
Jones said her bill was drafted by Bernie Ellis, a longtime supporter of medical marijuana once convicted of providing free cannabis to people with medical problems. It would allow only those with doctors' authorizations for qualified medical conditions to use medical marijuana after paying a $25 registration fee.
Medical marijuana patients would get an ID card which would allow "qualifying pharmacies" to provide the drug. (Tennessee lawmakers really need to talk to legislators in other states, because if they write this thing to distribute cannabis through pharmacies, it will not work, because pharmacies will want to avoid incurring federal wrath and losing their licenses to dispense pharmaceuticals.)
The bill has a list of qualifying conditions including cancer, glaucoma, multiple sclerosis, HIV/AIDS, hepatitis C, Lou Gehrig's disease, Crohn's, post-traumatic stress disorder or Alzheimer's, as well as "any other medical condition or its treatment as certified or prescribed by practitioners and approved by the (state) health department."
Last time a medical marijuana bill was introduced in Tennessee, it was sponsored by former Rep. Jeanne Richardson and former state Sen. Beverly Marero, both Democrats from Memphis. Both said at the time that Republicans told them privately they were "supportive of the concept," but lacked the courage to publicly support it, due to possible negative campaigns from primary opponents, or negative reactions from the public to any sort of "marijuana legalization."
The bill died in committee, and both Richardson and Marrero were marked for elimination by Republican-controlled redistricting, which forced them both to run against fellow Democrats for re-election. They lost their seats.
Rep. Jones said her brother died of Crohn's disease two years ago, and would have benefitted from medical marijuana in the latter stages of his illness. "I don't mind being out there on this," she said.
According to Jones, other lawmakers are "just scared" about bringing up marijuana, especially considering the Republican supermajority in the Legislature. So far, her bill has no Senate sponsor, which is a prerequisite for passage.
Jones said she's still trying to find a senator willing to co-sponsor her bill.