Texas: Cop Arrested For Groping Detained Woman Who Had A Joint In Her Pocket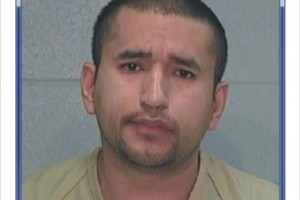 By Steve Elliott
Hemp News
After a woman who was arrested for having a joint in her pocket reported inappropriate groping, several more women in Odessa, Texas, now say that a local police officer there detained them and groped their breasts.
Local station CBS 7 reports warrants were issued for officer Salvador Becerra, who allegedly brought at least three and up to six women back to his patrol car, where he talked to them and then put his hands under their bras and felt their breasts, according to the Texas Cannabis Report.
While groping the women, Officer Becerra reportedly turned off audio on his squad car's recording equipment, but cameras corroborated the women's stories.
Becerra detained a woman on March 9 who admitted having a joint in her pocket. According to the affidavit, Officer Becerra told her that "if she made an exception then they would not go to jail." It was then that the woman reluctantly allowed him to touch her breasts, but she reported the incident on March 10.
That resulted in an internal affairs investigation headed by Chief Timothy Burton which found the claims held merit, after reviewing Officer Becerra's camera footage. Chief Burton ordered a concurrent criminal investigation and requested the Texas Rangers take the lead in the case.
"The behavior Becerra is alleged to have engaged in is unprofessional and illegal," reads an Odessa Police Department press release from March 13. "It will not be tolerated by the Odessa Police Department officers who do their best each day to keep the City of Odessa safe."
It wasn't long until more women started making complaints about Becerra.
Investigators found a similar incident from February 21 while reviewing camera footage, in which another woman had made a similar complaint (it's a pity they ignored that complaint until now).
A third incident was found on the footage; according to the affidavit, a third victim was groped by Becerra on March 2, in the parking lot of Floyd Gwenn Park in Odessa, just a week before the incident which was first reported. While on duty and in uniform, Becerra detained the third victim, asked her breast size, and put his hand under her bra and shirt and fondled her breasts, according to the affidavit.
Becerra, who was hired by the Odessa Police Department in February 2012, according to Permian Basin 360, has been charged as a result of the three incidents, and three other women have come forward as well.
The dirty cop has since bonded out of Ector County Jail, but is being required to wear an ankle monitor. He is charged with three felony counts each of Improper Sexual Activity with a Person in Custody, and Violations of the Civil Rights of a Person in Custody.
Photo of Officer Salvador Becerra: Permian Basin 360