U.S.: 1986 Indy 500 Rookie of the Year Serving Life Sentence For Marijuana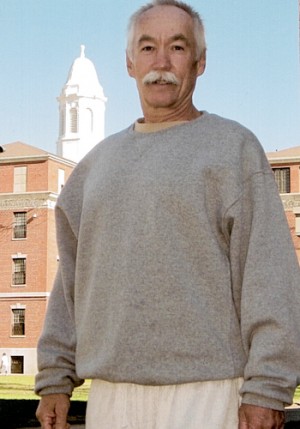 Racing fans might wonder whatever happened to one the world's most exciting young stars, 1986 Indy 500 Rookie of the Year, Randy Lanier. These days, Lanier can be found at Coleman Federal Prison in Florida where he is in his 26th year of incarceration serving a sentence of life without parole for a first time, nonviolent marijuana offense.
At the time of his indictment, Lanier was poised to become one of racing's all time greats. In 1980 he had four wins in his own, self-financed 1957 Porsche Speedster. In 1984 he earned the IMSA GTP Championship and was named "Most Improved Driver." His 1986 Vanderbilt Rookie of the Year award preceded his 1986 Indy 500 Rookie of the Year nod. By 1987, the United States federal government had put an end to his racing dreams.
Lanier had no prior offenses, and no weapons were involved in the "continuing criminal enterprise" he was accused of running, While others were indicted and incarcerated, only Lanier and one other remain behind bars.
Like most prisoners serving life sentences for marijuana Lanier's refusal to "cooperate," in other words indict others, helped bring about his sentence of "natural death" in prison.
Randy Lanier has paid a steep price for his integrity, but new efforts are underway to get him and other nonviolent drug offenders released. A new Change.org petition, penned by Beth Curtis of LifeForPot.com, whose brother John Knock is one of these prisoners, offers an easy way the President could remedy the situation: Grant Mass Clemency to Nonviolent Drug Offenders Serving Life Sentences.
Systemic clemency has been used frequently throughout the history of our country and is Presidential tool and responsibility that is usually used to restore justice when retribution has caused a rift in the social fabric. The War On Drugs is our contemporary example of this excess.
Author, cannabis reform activist, and petition campaign manager Cheri Sicard said Curtis's simple common sense solution is something nearly everyone can agree on.
"Young and old, rich and poor, Democrat and Republican, hardly anyone thinks it is a good idea to waste tax dollars locking nonviolent senior citizen marijuana offenders away for life," Sicard said.
The organizers, along with Lanier's family are hoping for a strong show of public support on this petition with the plans to use it bolster new clemency efforts currently being drafted.
In the meantime, Lanier watches the Indy 500 from a television in the prison rec room and longs for the time when he can once again join in celebrating the sport that he so dearly loves.
Photo of Randy Lanier: RandyLanier.com