U.S.: Anti-Marijuana 'Experts' Are Paid By Big Pharma Painkiller Drug Companies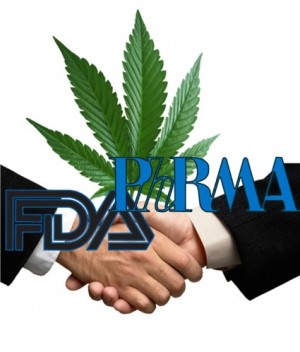 By Steve Elliott
Hemp News
Opponents of the marijuana law reform, alarmed by the rising tide of cannabis-sane legislation sweeping the United States, have turned to a group of paid academic "experts" to bolster their regressive arguments against relaxing the pot laws.
These so-called experts who are paid to offer anti-marijuana opinions in the press may represent a conflict of interest in the cannabis debate, reports Lee Fang at Vice.
Many of the "researchers" who have publicly opposed marijuana legalization are also on the payrolls of Big Pharma companies with products that could be easily (and much more safely) replaced by marijuana. Even worse, when these sold-out "scientists" have been quoted in the popular media, their financial ties to the drug industry haven't been revealed.
Dr. Herbert Kleber of Columbia University is an example. He has impressive academic credentials, and has been extensively quoted in both the popular press and in scholarly publications warning against marijuana use. Dr. Kleber claims pot may cause huge addiction and public health issues.
But while he's writing dramatic anti-weed screeds for CBS News<, or being quoted by CNBC and NPR, they don't tell you he's being paid by giant prescription drug companies including Purdue Pharma (makers of OxyContin), Reckitt Benckiser (makers of the painkiller Nurofen) and Alkermes (makers of a powerful new opioid called Zohydro, about which you'll be hearing more very soon, especially when the wave of overdoses starts).
Kleber's inaccurate writing has been cited by the New York state Association of Chiefs of Police in its opposition to marijuana legalization, and his writing has been published by the American Psychiatric Association in the APA's statement warning against medical marijuana. All that, of course, is published with zero references to the fact that he's on Big Pharma's payroll.
Studies and anecdotal evidence have shown that for many chronic pain patients, cannabis can reduce or even replace the use of powerful, addictive prescription opioid painkillers. The opioid painkiller industry is a multibillion dollar business which results in 16,000 overdpose deaths a year, more than heroin and cocaine combined.
Researchers view cannabis as a safer alternative to dangerous opioids like OxyCotin, and there has never been a single overdose death from marijuana.
Dr. A. Eden Evins, another prominent critic of efforts to legalize marijuana and an associate professor of psychiatry at Harvard Medical School, is on the board of the anti-marijuana group Project SAM (Smarter Approaches to Marijuana). She has been quoted by leading media outlets criticizing pot law reform.
When Dr. Evins took part in a commentary on marijuana legalization for the Journal of Clinical Psychiatry, that publications ethical watchdogs found her iffy financial relationships with Big Pharma required a conflict of interest disclosure statement. The statement noted that as of November 2012, Evins was a "consultant for Pfizer and DLA Piper and has received grant/research support from Envivo, GlaxoSmithKline, and Pfizer."
Pfizer, of course, has moved aggressively into the $7.3 billion painkiller market. In 2011, Pfizer bought King Pharmaceuticals, makers of several popular opioid products, and is currently working to reintroduce the powerful opioid painkiller Remoxy to compete with OxyContin.
Dr. Mark L. Kraus runs a private practice and is a board member to the American Society of Addiction Medicine; he submitted 2012 testimony opposing a medical marijuana law in Connecticut. Dr. Kraus served on the "scientific advisory panel" for painkiller manufacturers such as Pfizer and Reckitt Benckiser in the year prior to working against the medical marijuana bill, according to financial disclosure statements.
Many of the largest anti-marijuana organizations, including the Community Anti-Drug Coalitions for America (CADCA), have relied on major funding from Big Pharma painkiller companies, including Purdue Pharma and Alkermes, Vicer reports. Groups like the Partnership for Drug-Free Kids and CADCA spend their money on fighting medical marijuana while paying only lip service to reducing the huge problem of over-prescribed opioids and the resultant death toll, Fang reports.
Academics, funded by Big Pharma painkiller companies, have for years encouraged doctors to over-prescribe opioids for a variety of pain relief issues, leading to the current status of the United States as the world's biggest consumer of opioids and the world's leader in drug overdose deaths.
"What does it say about medical academia today that many of [those] painkiller-funded researchers are now standing in the way of a safer alternative: smoking a joint," Fang writes.