U.S.: Celebrity Cannabis Chef Payton Curry To Join MarijuanaRecipes.com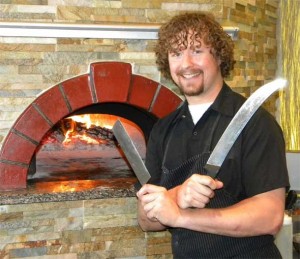 Celebrity chef Payton Curry will be taking charge of an upcoming cannabis cooking website featuring infused foods, MarijuanaRecipes.com announced on Wednesday.
The site is set to launch "in the very near future," according to parent company Northsight Capital, Inc. MarijuanaRecipes.com will link to the company's cannabis industry website and mobile phone app, "WeedDepot," delivering content including directions, information, articles and ratings for medicinal and recreational users of cannabis.
Chef Curry has been seen on many popular TV programs in the Phoenix area, including Fox News, Good Morning America, and others. A restaurant owner, Curry has also given instructions on television for the proper use of medical marijuana in the cooking process, and has held local cannabis cooking classes for hundreds of participants.
In addition to developing the marijuana recipes site, Chef Curry will be doing live and video cooking classes, which will be available on www.MarijuanaRecipes.com and www.WeedDepot.com, with worldwide streaming video.
WeedDepot is designed to attract cannabis consumers and to appeal to cannabis related businesses in all 50 states. Cannabis related businesses will be able to advertise and deliver content to consumers through this robust platform set to launch the week of September 4, 2014.
"Northsight does not handle, grow, distribute, sell or manufacture cannabis or cannabis related products," the company notes in a prepared statement.
Photo of Payton Curry: Examiner.com