U.S.: Federal Government Report Shows Marijuana Prohibition Has Failed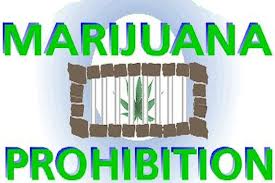 Usage rates remain relatively unchanged despite hundreds of thousands of arrests and billions of dollars spent to reduce marijuana supply and demand
By Steve Elliott
Hemp News
The annual National Survey on Drug Use and Health, released on Wednesday by the Office of National Drug Control Policy (ONDCP) and the Substance Abuse and Mental Health Services Administration (SAMHSA), show marijuana prohibition has failed to accomplish its goals.
According to the results, usage rates have remained relatively constant despite hundreds of thousands of arrests for marijuana-related offenses and billions of dollars spent to reduce marijuana supply and demand in the United States.
The survey found that overall past-month marijuana use increased by less than half of 1 percent from 2011 to 2012, and use by individuals aged 12-17 decreased by less than three-quarters of 1 percent
"Today's survey reveals nothing new," said Dan Riffle, director of federal policies for the Marijuana Policy Project (MPP). "Billions of dollars are being spent to enforce marijuana prohibition laws, yet they have utterly failed to reduce supply and demand.
"By keeping marijuana illegal, our government is simply handing over control of a lucrative market to violent drug cartels instead of legitimate taxpaying businesses," Riffle said.
"The majority of Americans agree that marijuana prohibition has failed," Riffle said. "It is time to replace our broken marijuana laws with a more effective and efficient system of regulating and taxing marijuana for adults. Marijuana is objectively less harmful than alcohol, and it is time to treat it that way."