U.S.: Fewer Than One Third of Americans Oppose Marijuana Legalization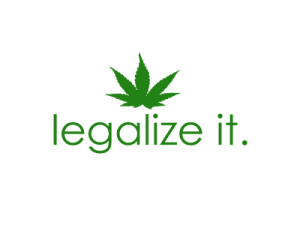 By Steve Elliott
Hemp News
Fewer than one third of Americans oppose the legalization of cannabis, according to a new poll from the Associated Press. Just 29 percent of respondents said they opposed "legalizing the possession of small amounts of marijuana for personal use."
The number opposing legalization has fallen dramatically since 2010, when 55 percent were opposed, notes Jacob Sullum at Forbes. The AP numbers are consistent with other recent surveys in finding increased acceptance of marijuana, and increased resistance to its prohibition.
The share in favor of legalization was about the same as in 2010, but more repeated "feeling neutral" on the issue this time, reports the Associated Press. Pollsters typically see an increase in "neutral" responses in surveys conducted online (as in 2013) compared with those conducted by phone (as was the case in 2010).
Public opinion has been gradually softening towards cannabis since anti-pot hysteria peaked during the "Just Say No" Reagan 80s. Opposition to legal marijuana peaked in 1990 at 84 percent, according to the General Social Survey conducted at the University of Chicago.
In the new poll, 37 percent said legalizing marijuana would improve the economy, a slight uptick from the 32 percent who had that response in 2010. Fewer (16 percent) felt it would harm the economy than thought so in 2010 (21 percent).
Members of the public are also less likely to think of marijuana as a gateway drug. About one third said it could lead people to try harder drugs, down from 39 percent in 2010. In fact, more people (17 percent) now see cannabis as a deterrent to hard drug use than did so in 2010 (10 percent).
Just one in five Americans said they would personally use cannabis if its sale and possession were legal; eight in 10 said they wouldn't. Those most likely to say they would use pot were men, city dwellers, people under 65, liberals, and Democrats.
The poll, which was conducted December 5-9 with 1,367 adults, has a margin of error of plus or minus 3.5 percentage points.
(Graphic: Squidoo)