U.S.: Neurologists Report Medical Marijuana May Ease Symptoms of MS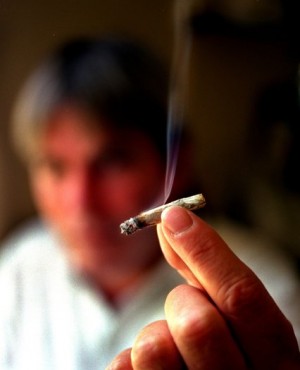 By Steve Elliott
Hemp News
Medical marijuana may be the most effective complementary or alternative medicine to ease the symptoms of multiple sclerosis, according to new guidelines from the American Academy of Neurology released on Monday.
The category of "complementary and alternative medicines" (CAM) includes nontraditional therapies often used in addition to, and sometimes instead of, doctor recommended treatments, reports Saundra Young at CNN.
The guidelines are based on recommendations from a committee of nine doctors chosen by the AAN, each of whom is an expert on complementary and alternative medicines. The panel reviewed 291 studies covering medical literature from the past 43 years. Of those, 115 studies made the cut.
"This is the first-ever review, evidence-based recommendation, on the treatment of MS with CAM therapies," said lead author Dr. Vijayshree Yadav, clinical director of Oregon Health and Science University's Multiple Sclerosis Center. "There were 29 different therapies included in the guidelines. Nineteen studies looked at cannabis."
The new guidelines are intended to assist doctors decide if CAM therapies can help reduce specific symptoms or further disability; make the disease worse or cause serious side effects; or interfere with other MS treatments.
While medical marijuana did provide some symptom relief, it also resulted in dizziness, drowsiness, and cognitive issues in some patients, the researchers noted, reports Amanda Woerner at Fox News.
The federal government has stymied medical marijuana research, according to some doctors who advocate its medicinal use.
"The reason there's no evidence on inhaled cannabis is because it's very difficult to study," said Dr. Donald Abrams, a professor of clinical medicine at the University of California San Francisco and cannabis researcher who was not involved in the study, reports Monte Morin at The Los Angeles Times. "The government really restricts studies of the plant."
Certain forms of medicinal cannabis -- oral cannabis extract, and synthetic THC -- could help reduce spasticity and pain, but were ineffective against tremors, the researchers found. They also found Sativex, an oral cannabinoid spray produced by GW Pharmaceutical, helps reduce stiffness, but not tremors. Sativex is currently sold in 25 countries, but not yet in the U.S.