U.S.: Patrick Kennedy Crusades Against Marijuana Legalization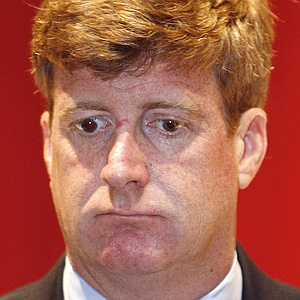 By Steve Elliott
Hemp News
Former Congressman Patrick Kennedy, suggesting his own past drug use gives him the moral authority to speak out against marijuana, railed against pot on the June 14 episode of "Real Time with Bill Maher."
Kennedy, a former eight-term U.S. Representative from Rhode Island, leads Project SAM (Smart Approaches to Marijuana), an organization which opposes cannabis legalization. He is an admitted former OxyContin addict, alcoholic, and cocaine abuser.
On Maher's show, Kennedy claimed studies show a link between marijuana and schizophrenia. He also suggested "heavy use" of pot by teenagers can lead to an IQ drop.
"Your reasoning is, 'You shouldn't do things because kids might,' " Maher pointed out. "Adults shouldn't have fires or drive cars. Kids might do all kinds of bad things."
"This is like global warming denying," Maher said. "This is the kind of stuff we heard years and years ago... It just seems so un-Kennedy-like to bge against what I said a couple of weeks ago was the new gay marriage. The next civil rights movement is to get equality under the law for people."
Kennedy has admitted he was treated for cocaine use during his teenager years. He also acknowledged he abused drugs and alcohol while he was a student at Providence College.
He's also had substance issues as an adult; Kennedy sought treatment for an OxyContin addiction in 2006, while serving in Congress. That followed a public humiliation after he crashed his Mustang near the U.S. Capitol. He has also struggled with bipolar disorder.
"If you give kids a more permissive environment, you're going to have more use," Kennedy claimed, ignoring the examples of the Netherlands and Portugal.
Back in April, members of the online hacktivist collective Anonymous Team Vendetta temporarily took down Project SAM's website in retaliation for they called his spreading of misinformation about marijuana.
(Photo of Patrick Kennedy: Free Republic)