Vermont: First Two Medical Marijuana Dispensaries Open; Third One Planned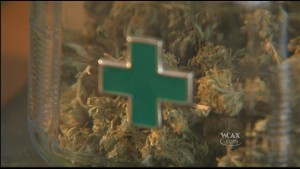 By Steve Elliott
Hemp News
Medical marijuana patients in Vermont, for the first time, can buy cannabis without breaking the law.
State-licensed medicinal cannabis facility Champlain Valley Dispensary officially opened for business in Burlington on Monday, just a few days after Vermont Patients Alliance opened in Montpelier, reports Sam Hemingway at the Burlington Free Press.
Both dispensaries are open three days a week. A third shop is planned for Brandon. The medical marijuana outlets arrive two years after the Vermont Legislature passed a law allowing their existence, and nine months after the two businesses were licensed by the state.
Proprietor Shane Lynn of Champlain Valley Dispensary said he'd hoped to open sooner, but hurdles including a requirement that he and his employees undergo FBI background checks took longer than expected.
"The state asked the FBI to do a background check, but the FBI couldn't do one for some reason," Lynn said. "They needed a code for it. So that took three or four weeks to determine what code to use. There were a bunch of unknowns for both the state and us."
Each dispensary is required to grow its own marijuana in a secure environment. Patients need proof from the state that they are authorized to buy cannabis, then they make an appointment with the dispensary before showing up, or they won't be allowed inside.
Panic buttons are available at the dispensaries in case anything goes wrong.
Shops are allowed to take into account the street price of marijuana when setting prices for their products. "We have to be concerned about the black market price," Lynn said. "We can't undercut that price, because that might cause someone to resell it." (Interesting excuse for charging black market prices for legal weed, there.)
However, Lynn's dispensary does sell marijuana on a sliding scale to patients who can't afford to pay full price, he said. Marijuana goes for from $225 to $450 an ounce, depending on quality, but most buy smaller quantities.
Lynn said his shop provides sativa and indica marijuana in three potency levels: Fancy, Grade A and Grade B. "We decided to borrow the terms from the maple syrup industry," he said with a laugh. He said his dispensary served between 12 and 15 patients on Monday.
"I totally believe in the plant and the science behind it," he said. "I had a very close friend who was a patient; I could see the relief he was getting from using cannabis. It was the one thing that got him through chemotherapy."
(Photo: WCAX