Washington: 420careers.com To Help Find Fired Legal Marijuana User Find New Job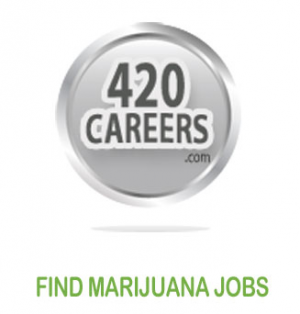 A marijuana industry job board website, 420careers.com, has reached out to Mike Boyer, the first Washington state citizen to purchase recreational marijuana and to get fired for using recreational marijuana, find a new job in the marijuana industry.
Boyer was the first person to purchase recreational marijuana in Washington's new marijuana industry and was fired hours later after his employer recognized him on multiple TV stations that aired interviews of him and the historic moment.
Boyer said he's "been officially terminated for violation of the drug use policy," but that he hopes he can "spin this and get a job in the marijuana industry… It's a new industry, they need qualified people."
"The marijuana industry is one of the few industries creating large quantities of job opportunities in the US, and businesses are in need of qualified, law-abiding employees like Mr. Boyer," said Dan Kingston, president of 420careers.com.
"More than 10,000 marijuana industry jobs have been created in Colorado alone," Kingston said. "And hundreds, if not thousands, of more jobs will be created in Washington and other states that legalize marijuana for medical and/or recreational use."
Currently trending marijuana jobs offered on 420careers.com range from marijuana writers to advertising sales people, budtenders to cultivation experts, security to administrative positions, and more. Presently, marijuana jobs are in the highest demand in Colorado, California, Washington, Oregon, and Arizona, where the marijuana industries are booming.
The site says it provides a place for job-seekers to browse and directly apply for marijuana industry jobs. Marijuana-related businesses can freely post their available jobs for job-seekers to find.
Businesses can also upgrade their job posting(s) with a Featured Job listing that is displayed and highlighted on 420careers.com's homepage, for only $25. 420careers.com is owned and operated by Hemp American Media Group.