Washington: Board Reverses Itself; Recommends Medical Marijuana Patients Can Grow At Home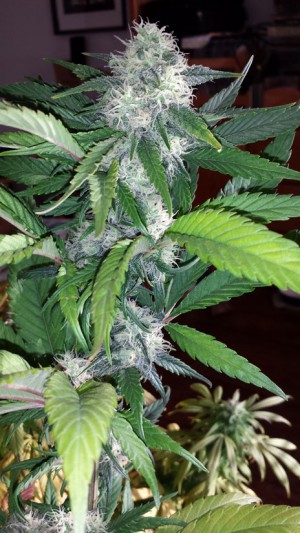 By Steve Elliott
Hemp News
In a major victory for the medical marijuana community, the Washington State Liquor Control Board, under heavy patient pressure, on Wednesday reversed itself, signaling they will recommend to lawmakers that medical marijuana patients continue to be allowed to grow cannabis in their homes.
The LCB's previous recommendation that home growing be outlawed, in order to force patients to conform to recreational legalization measure I-502, had produced outrage in Washington's medical marijuana community. I-502 is the recreational cannabis legalization measure approved last year by state voters.
Board members now say they recommend that patients, or their designated providers, be allowed to grow up to six plants, three flowering and three nonflowering, reports Bob Young at The Seattle Times. Currently, patients are allowed to grow up to 15 plants at any stage of growth. Unexplained was why the 15-plant limit -- reached by the Legislature after extensive discussion -- was abandoned.
"We're all in agreement on home grows," said chair Sharon Foster of the three-member board. Members on Wednesday worked on changes they'd like to make to their recommendations, but didn't take formal action.
A formal recommendation from the Board is expected at its meeting next week. The recommendation will reverse a proposal by staff at the Departments of Health and Revenue and the LCB to outlaw home growing by patients. Recreational users aren't allowed home growing under I-502.
The outlawing of patient home grows was the most controversial recommendation made by the LCB. In public comments about the recommendations, keeping home patient home grows was the most common request, made by 362 people in written requests.
It was also the most common refrain at an emotional public input meeting held in Lacey last month, in which more than 600 patients packed a room designed to hold 450 people. The patients for more than three hours told members of the LCB and the Departments of Health and Revenue why ending home growing, banning patient collective gardens, ending the process through which new conditions can be added to authorized medical conditions for cannabis, and forcing patients onto a state registry aren't good ideas.
Patients and advocates told board members that home growing provides patients with more affordable cannabis, and also allows them to have rare medicinal strains they might not be able to find in recreational retail stores.
The board still plans to shut down patient collectives, and an additional source of concern is that in some areas, the number of stores will be reduced more than 10-fold if and when dispensaries are shut down. In Seattle, for example, there are currently more than 220 patient collectives currently operating. Under I-502, only 21 retail outlets will be allowed in the city.
Members will vote next week on recommendations due to the Legislature by January 1. Lawmakers are tasked with "reconciling" the heavily taxed and regulated recreational marijuana system created by I-502 legalization with the medical system, which has legally existed since voters approved medicinal cannabis back in 1998.
State consultants have publicly admitted they are concerned that the medical marijuana system will "siphon" potential customers away from the profit-making recreational system. They also claim the medical marijuana system will deter the I-502 system from its goal of undercutting the illicit market, which is nonsense, as the medical marijuana system isn't illicit (exchanges of money for marijuana are explicitly allowed under Washington's medical marijuana law, RCW69.51a.
Liquor Control Board members Foster, Ruthann Kurose and Chris Marr appeared on Wednesday to reach agreement on several other recommendations, including requiring a patient registry, also unpopular with patients because they fear the registry will be used to plan law enforcement raids.
The board also wants the Department of Health to define "intractable pain," a common condition for medical marijuana authorization, in an apparent attempt to reduce the number of authorizations.
Board members left in place a proposed 25 percent tax on medical marijuana (it's taxed 25 percent each at the cultivation, processing, and retail levels). Board member Marr said the tax rate for medical marijuana should be left up to the Department of Revenue and the Legislature.
The LCB wants to allow only those recreational marijuana stores who get a state endorsement for medical marijuana to serve patients -- but state officials haven't yet determined what the criteria would be for such an endorsement. What this means, in the real world, is that medical marijuana patients will have even FEWER safe access points, since many or most of the recreational stores might not be "endorsed" to sell to them.
Too bad there's not already an existing system of medical marijuana collectives which specifically exist to serve patients, eh? Oh, wait -- there is, but the state has decided that it's bad for profits.
(Photo of Thai Kush: Steve Elliott)