Washington: DEA Raiding Puget Sound Medical Marijuana Dispensaries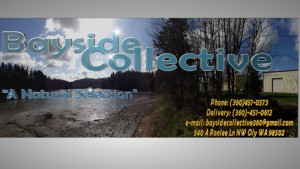 By Steve Elliott
Hemp News
Federal agents from the Drug Enforcement Administration, reportedly aided by local police and sheriffs' deputies, on Wednesday raided a number of medical marijuana dispensaries in the Puget Sound region of Washington state. Unconfirmed reports indicated up to 19 shops may have been raided.
DEA spokeswoman Jodie Underwood on Wednesday confirmed the operation was underway, but declined to provide details, reports the Associated Press.
Washington voters legalized adult possession of up to an ounce of cannabis last November, but marijuana remains illegal under the federal Controlled Substances Act.
Targeted dispensaries included Seattle Cross, Tacoma Cross, and Bayside Collective in Olympia, according to Seattle medical marijuana lawyer Douglas Hiatt.
DEA agents seized personal cell phones of dispensary workers, along with dried cannabis, but left computers and about $1,000 in cash at Bayside, according to employee Addy Norton. Agents told her the raid was part of a two-year investigation.
Norton said she was scheduled to appear before a federal grand jury in Seattle in September.
"We are still open!" an employee posted on Bayside Gardens' Facebook page. "We may not have meds at the moment but we are still open! They will not keep us down!
"Thank You everyone for ALL of your support and love," the post reads. "We have no Meds, but we still have our dignity and we aren't going anywhere."