Washington: Legislator Wants To Shut Down Medical Marijuana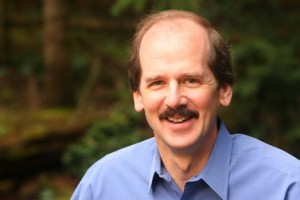 By Steve Elliott
Hemp News
Under Washington state's new marijuana legalization Law, I-502, recreational marijuana will be heavily taxed and heavily controlled by the Liquor Control Board. The parallel world of medical marijuana is relatively unregulated in comparison, although state voters legalized it back in 1998. And in the opinion of Christopher Hurst of Enumclaw, a Democratic legislator and retired police commander who once served on a narcotics task force, that means medical marijuana shut be shut down.
Tight regulations for recreational marijuana are being written as we speak, and as state regulators craft those rules -- just as many in the medical marijuana community predicted last year -- they are just itching to control the MMJ sector, too.
So, could it really be that medical marijuana gadflies like Steve Sarich were right all along -- that the tepid form of "legalization" achieved by I-502 (with no home growing allowed, and only up to one ounce legalized) will cost patients their safe access to medicinal strains? Could 502 supporters such as New Approach Washington's Alison Holcomb, Washington NORML's Keith Henson, and Canadian pot princess Jodie Emery really have been that clueless -- or cavalier -- about the fallout from the law?
Part of the fervor which LCB regulators and legislators like Hurst have around forcing the medical marijuana community to abide by the rules established for recreational users -- under a law, mind you, which was presented to voters as having no effect on medical marijuana patients or safe access for them -- seems to have everything to do with shutting down the competition.
At at Tuesday work session of the House Government Accountability and Oversight Committee to update legislators on I-502 implementation and "recommended regulations" for the medical marijuana market, Hurst offered what he called a "pointed observation," reports Nina Shapiro at the Seattle Weekly.
Referring to U.S. Attorney of Western Washington Jenny Durkan's recent remark that the medical marijuana market was "untenable," Hurst said, "I think there isn't an iota of difference between 'untenable' and 'illegal.'"
"I think that if you are selling marijuana today it is just plain illegal," Hurst claimed. "It doesn't look like the dispensaries that we have operating are even on the periphery of something that is legitimate."
Hurst wasn't done. He went on to admit that part of his reasoning lies in the competition that the medical marijuana dispensaries will represent for the state-licensed recreational pot stores.
"We have to really, really take a hard look and say: 'Do we really want to be competing with an enterprise that is 99 and nine-tenths percent -- maybe not nine-tenths but 99.2 percent -- just a criminal enterprise?'"
So just like that, former narcotics cop Rep. Chris Hurst gets to designate an entire industry -- an industry which has, for years, brought safe access to many suffering patients in Washington -- a "criminal enterprise."
"This guy is gunning for medical marijuana," said Hilary Bricken, a Seattle attorney for marijuana entrepreneurs, said at a Hempfest panel last month. As shown by Hurst's testimony on Tuesday, she got it right.
"To hear the chair refer to MMJ as the state's 'competition' again and again and that it needs to 'go away or cease to exist' is incredible," said proprietor Deidre Finley of the MMJ Universe medical marijuana farmers market near Black Diamond. "I wish they could see for themselves the patients that come into the market seeking relief from any number of debilitating illnesses and that they could hear their amazing stories."
Finley is assembling a video of medical marijuana patient testimonials, and she invites all Washington patients who visit MMJ Universe to participate. "Please put your name on a list that will be at the front counter if you are interested in sharing your story about how MMJ has helped you," she said. "You can be anonymous if you wish, but your lawmakers are certain that 99.2 percent of us are frauds; they need to hear your stories.
"Now is the time, friends," Finley said. "Speak up or lose your access to high quality meds. The I-502 'weed' WILL NOT be anything like the medicine that you currently have access to."
Hurst grudgingly threw patients a tiny bone at Tuesday's hearing, granting "not to say there is not a legitimate use for medical marijuana," but this former narcotics cop appears unwavering in his determination to shut the whole medical marijuana thing down.
Washington patients stand to lose not only safe access through dispensaries, but also the ability to grow up to 15 plants (again, no home cultivation is allowed under 502) and to possess up to 24 ounces (only one ounce is allowed under 502). Clearly, the recreational rules weren't written with patients in mind.
The Washington Legislature is expected to take up the issue of LCB regulation of medical marijuana at its next session. LCB executive Rick Garza told Tuesday's legislative work session that his agency's recommendations are scheduled to come out in late November, roughly the same time the board is supposed to start taking license applications for the recreational marijuana market.
(Photo: Christopher Hurst)