Washington: Liquor Board Issues First Recreational Marijuana Licenses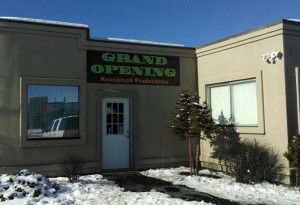 By Steve Elliott
Hemp News
The Washington State Liquor Control Board on Wednesday issued the state's first licenses to produce and process recreational marijuana during a Board meeting at its headquarters in Olympia.
The licenses were issued to Sean Green of Spokane, who will be doing business as Kouchlock Productions.
"This is a historic day," said Board Chair Sharon Foster. "The hard work and preparation this agency has done has laid the foundation to make this pioneering endeavor a success."
Kouchlock Productions is licensed to produce and process -- but not sell -- recreational marijuana. It holds a restricted tier-three license to produce marijuana initially up to a maximum of 21,000 square feet.
The company is one of more than 2,800 producer license applications that the WSLCB is currently processing. Licenses will be continuously issued as they are ready.
The WSLCB will update weekly its list of pending and active marijuana licenses on the Frequently Requested Lists page of the public records section of its website.
Mark Kleiman, Washington state's onetime top marijuana consultant, wants to restrict pot growing as much as possible, drive up prices through scarcity, impose a minimum retail price and have pot sold exclusively through state-run stores, while closing down the state's system of medical marijuana access points, reports Nina Shapiro at the Seattle Weekly. (He makes his arguments in the Washington Monthly.
Kleiman got paid about $818,000 by the taxpayers of Washington to set up the state's system of legal marijuana distribution, but the UCLA public policy professor is of the opinion that legalization moves like Washington's risk "creating a monstrosity" that encourages "drug abuse" and "puts kids at risk."
The stated mission of the WSLCB is "to promote public safety by consistent and fair administration of liquor and cannabis laws through education, voluntary compliance, responsible sales and preventing the misuse of alcohol, cannabis and tobacco."
Photo of Kouchlock Productions offices: Kouchlock Productions/Facebook
Below: Sean Green (right) of Kouchlock Productions got the very first recreational marijuana licenses issued in Washington State.