Washington: Liquor Control Board Wants Legal Marijuana Input From Users, Growers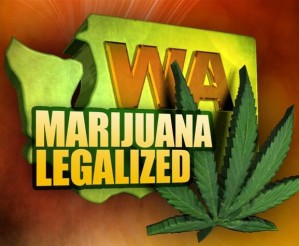 By Steve Elliott
Hemp News
The Washington State Liquor Control Board -- which has been put in charge of implementing marijuana legalization in the state under Initiative 502, approved by voters last November -- wants input on rules and regulations for the newly legal cannabis industry.
The WSLCB has announced a couple of surveys to help with research their consultants at BOTEC Analysis Corporation are sponsoring, reports the Spokane Spokesman-Review.
One, by the RAND Corporation, aims to measure marijuana consumption throughout Washington, with questions about amount used, which products, and how much money spent. "The survey will be the most detailed yet on cannabis use habits," the board said.
It's confidential and short; about 15 minutes for heavy users, less for others, according to the board. "Not immediately clear if it will take heavy users longer because they have more questions to answer or because their response time is somewhat slowed from all that marijuana," quipped The Spokesman-Review.
The RAND Corporation survey can be taken by clicking here.
BOTEC isn't commenting on the survey, apparently to avoid doing or saying anything that would "shape" the responses.
BOTEC is also sponsoring a study on the economics of cannabis production being performed by a policy professor from Southern California's Pepperdine University. She wants information from growers who are willing to participate in a survey about their operating costs. The answers will be factored into the contractor's eventual recommendations to the WSLCB on production regulations.
"It's good that the WSLCB is at least taking input and information from growers on the economics of cannabis cultivation, since if current trends continue in the Legislature, they may be the only ones in the state allowed to grow it," one cynical observer of the Washington cannabis scene dryly offered.
The BOTEC survey can be found by clicking here.