Washington: Marijuana Businessman Sues Liquor Control Board Over Denied License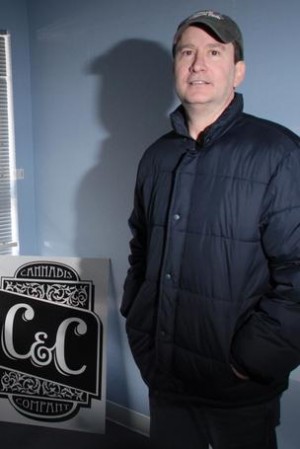 By Steve Elliott
Hemp News
A Washington marijuana businessman is suing the state's Liquor Control Board, saying the agency rejected his application to retail cannabis over a minor technicality. The suit alleges that the board put him and his partners at risk of substantial financial loss.
The suit, filed by Pete O'Neil in King County Superior Court, seeks to overturn the Liquor Control Board's decision to deny a license for C&C Cannabis to sell marijuana in Lynnwood, Washington, reports Valerie Bauman at Puget Sound Business Journal. The application was rejected for only having an electronic signature, instead of both a written signature and an electronic one, according to O'Neil, who manages C&C.
Officials at the Washington State Liquor Control Board refused to comment on ongoing litigation.
The board could be subjected to dozens or even hundreds of similar lawsuits as it makes its way through the first year of implementation of I-502, a limited legalization measure approved by 54 percent of Washington voters in 2012. The first cannabis stores opened on July 8, and more are gradually opening for business as the supply from growers increases; 334 retail licenses were awarded statewide.
More lawsuits by disappointed entrepreneurs like the one filed by O'Neil are expected. Many business people feel wronged by what they say is a system which set them up for failure.
"This is, unfortunately, typical of the Liquor Control Board's total mismanagement of the state's recreational marijuana system that has plagued potential licensees since the program began," Steve Sarich of the Seattle-based Cannabis Action Coalition told Hemp News Monday afternoon. "This is only one of many lawsuits you can expect to see against the Liquor Control Board, and the LCB has little chance of prevailing."
According to Sarich, the lawsuits could easily cost the state more to settle than the Liquor Control Board collects in tax revenues.
"I think it's a shame that so many of these startup businesses are going bankrupt before they even have the opportunity to get their doors open," Sarich said. "Many will be losing their entire investments and will be unable to afford the legal resources to recoup their losses that are being caused by this LCB mismanagement."
"The House Governmental Affairs & Oversight Committee, run by Rep. Chris Hurst, seems to be unwilling, or unable, to hold the LCB accountable for their rogue behavior," Sarich said. "It's time this committee starts doing some investigation into this mismanagement before they find themselves with the same type of debacle they faced with the LCB's sale of the privatized liquor stores."
Sarich is referring to the fact that Washington voters in 2011 took away the Liquor Control Board's monopoly on liquor sales in the state, due to its mismanagement and a stagnant and inflated system of price controls.
C&C Cannabis, which was named with a nod to Cheech & Chong, attracted local investors buying in at $25,000 per "unit." Now they have no license to sell cannabis, and no obvious way to reimburse their increasingly angry investors.
O'Neil has also invested $20,000 in rent for the Lynnwood location.
C&C is the only applicant trying for the second open retail license in Lynnwood; there are no competitors for the spot. But O'Neil said the board rejected his application anyway; it was filed three weeks before the deadline.
"C&C is damaged every day (the Liquor Control Board) refuses to process its Lynnwood application," reads the lawsuit, filed July 16. "It cannot determine if it should invest more resources to advocate against or legally challenge Lynnwood's moratorium on permits for cannabis businesses or it has clear standing to do so."
Photo of Pete O'Neil of C&C Cannabis: Karen Ducey/Puget Sound Business Journal