Washington: Medical Cannabis Patients To Rally At State Capitol To Protect Safe Access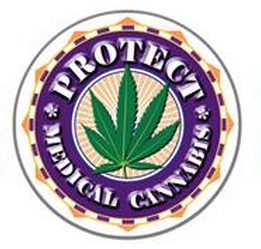 By Steve Elliott
Hemp News
Residents who use cannabis as medicine, angry about an amendment that was quietly slipped into the state Senate and House budget bills, will be gathering from all over the state of Washington in Olympia at the Capitol Campus Wednesday, June 19. They say the rally is to "save medical cannabis in Washington."
The patients are upset about an amendment that would put the control of their medical fate in the hands of the state Liquor Control Board. This amendment could fundamentally change every section of the state's current medical cannabis laws, according to patient advocates.
These regulations would include limits on age, the amount of medication a patient could have, which conditions would qualify, where they could get their medication and who could actually grow it.
The Liquor Control Board has already stated publicly that they believe that the tax-free status of cannabis as a medication would be a 'threat' to the LCB's projected revenue stream from recreational marijuana sales. Current state law does not tax medications that require a health care provider's signature. This law could single out cannabis as the only medication in the state targeted for taxation.
"I have a brain tumor and they're going to decide how much medicine I need and then they're going to tax it," said Ken Martin, a medical marijuana patient from Seattle. "I don't pay tax on any of my other medications. This is nothing more than greed on the part of the LCB and the state Legislature."
"Rick Garza, the director of the WSLCB, testified at a House hearing that more than '90 percent of the medical cannabis patients are fakers and have no qualifying medical condition.' Patients were furious when they read his totally unfounded statement.," said John Novak of the Cannabis Defense Coalition. "Do we really want the state agency that is denigrating patients to be put in charge of regulating patient's medication?"
"No other medication is regulated and controlled by the Liquor Control Board," said Steve Sarich of the Cannabis Action Coalition. "The LCB members are totally unqualified to determine what is, or isn't, in the best medical interest of cannabis patients. If any of these legislators found out tomorrow that their mother had cancer, would any of them want to call the Liquor Control Board to help decide on the best treatment options for their loved one?"
The most recent sign of trouble comes from the announcement by the LCB that cannabis cannot be considered medicine in the new pot stores.
Under the new rules being developed by the LCB it will be against the law to make any advertising claim that marijuana has any "curative or therapeutic value."
"They tried telling us back in 1993 that there was no medical value, even after clear evidence from both patients and doctors. In 1998, the voters finally decided that marijuana was medicine in Washington State. Now the Liquor Control Board has decided that it's against the law to say that marijuana is medicine? What right do they have to do that?" said Joanna McKee, board member of the Cannabis Defense Coalition and the founder of the Green Cross.
"Now that we are halfway through the process of legalizing this valuable plant, they want to change the game and go back to saying there's no medical value so they can feel better about taxing patients." McKee stated.
Another recent Liquor Board move that caught the attention of patients was the banning of the sales of "concentrates".
"Many severely ill patients, including those fighting cancer, depend on concentrates like Rick Simpson Oil to stay alive," said Stephanie Viskovich, director of the Cannabis Action Coalition. "Denying these patients medicine is cruel and immoral, especially in our state."
"I know that patients and their providers would welcome common sense regulations," Sarich said. "We're simply asking legislators to work with us in developing these regulations, rather than turning over decisions that impact our medical care to the state's liquor distributor. I think this is a reasonable request and we hope the Legislature is listening."
The rally will begin at noon on Wednesday, June 19, at the Capitol Campus in Olympia.