Washington: More Than 3,700 Marijuana Business Applications Filed In State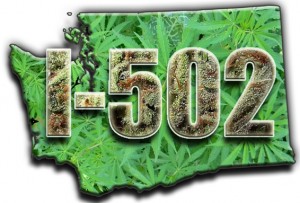 By Steve Elliott
Hemp News
Upwards of 3,700 marijuana business license applications have now been filed in Washington state, including 867 proposed retail stores which will sell cannabis to adults, the Liquor Control Board announced on Tuesday.
According to the WSLCB, it has received 3,746 applications to grow, process or sell marijuana under I-502, the recreational cannabis legalization law approved by Washington voters last year, reports The Associated Press. The one-time window for applications closed last week, but there's still a backlog of unprocessed submissions, according to LCB spokesman Mikhail Carpenter.
Carpenter wouldn't analyze the applications, claiming it's too early to know how many of them are viable. "It's really hard to tell how many of these are legitimate," he said.
He claimed that it appeared some applicants hadn't actually identified a location for their business.
State employees have already started the process of reviewing the mountain of applications. Washington hopes to start issuing marijuana licenses by the end of February.
Marijuana license applicants must undergo background checks, be state residents, and have their business areas inspected by state officials.
Along with the 1,670 cannabis cultivator applications and 1,209 processor applications were also applications for 867 retail marijuana stores. Washington plans to limit the number of pot stores to 334, so many areas are expected to face a lottery for retail licenses.
Meanwhile, rumors are flying fast and furious through Washington's marijuana community that some folks are bragging they already have a license "locked down." According to unconfirmed reports, marijuana retail licenses have allegedly been offered for $20,000 apiece, under the table.
(Graphic: The Daily Chronic)