Washington: Seattle's Lone Marijuana Store Plans To Reopen July 25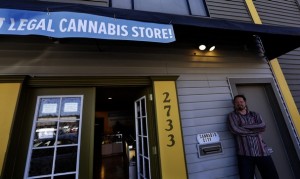 By Steve Elliott
Hemp News
Seattle's only state-licensed marijuana store -- closed after quickly running out of pot last week, in its first few days of business -- plans to reopen again late next week.
"We will be open on the 25th with enough product to remain open, with continuous supplies from then on," claimed Cannabis City manager Amber McGowan, reports Jake Ellison at the Seattle PI.
Cannabis City was the first marijuana shop in Seattle to open, on July 8, and made it just three days before running out of weed. McGowan said the store is waiting until the 25th to reopen so that they can actually stay open for business instead of closing and reopening every few days.
By the 25th, McGowan said, "we expect to have two consistent large volume suppliers on board, with a third a few days later; with that, then, we hope to be able to conduct a more normal type business operation with no future closures ... that's the plan, at least."
The shop will only have ready-to-smoke marijuana flowers for sale this month; McGowan said they plan to have cannabis oil and vape pens in August.
Two other marijuana stores are almost ready to open in Seattle, according to the Washington State Liquor Control Board, which was put in charge of implementing limited legalization measure I-502 in the state.
Photo of Cannabis City owner James Lathrop at his shop in Seattle: Elaine Thompson/AP