Washington: Some Marijuana Entrepreneurs Who Didn't Win License Plan Lawsuits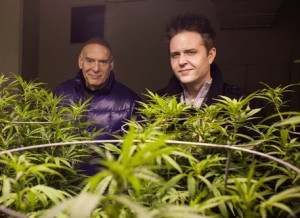 By Steve Elliott
Hemp News
Some entrepreneurs who spent months and thousands of dollars on their dream of opening a retail cannabis shop are very disappointed that they didn't get a license in Washington state's marijuana lottery. Some of them are so disappointed, in fact, that they plan to sue.
Ryan Kunkel and Joel Berman, owners of the Have A Heart chain of medical cannabis dispensaries, with seven locations in the Puget Sound area, applied for recreational marijuana retail licenses in Seattle, Ocean Shores and Snohomish County, reports Valerie Bauman at Puget Sound Business Journal. The men said they have invested more than $250,000 already in their effort to open recreational marijuana stores.
Kunkel and Berman plan to file a lawsuit against the Liquor Control Board this week; they are unhappy with the method the LCB used for its license lottery. They argue the Board allowed people to game the system by applying multiple times for the same location, effectively giving themselves more chances to win a license.
They are also unhappy that the LCB changed the rules several times midstream during the process. While the LCB initially had told applicants they'd have to secure a lease, it later said that wouldn't be necessary -- after, of course, many applicants had spent thousands of dollars on a lease. The LCB changed its rule to specify applicants only need to have a location in mind, and a non-binding note from a landlord.
But by that point many applicants, including Berman and Kunkel, were already stuck paying rent with no guarantee they'd even get to open. Entrepreneur Pete O'Neil, for instance, has been paying $7,800 monthly rent since September for retail space he wanted to open under the name C&C Shop LLC. O'Neil didn't win the lottery in any of the three locations (Seattle, Lynnwood and Bremerton) he applied either; he's in talks with a license lottery winner in Bremerton to buy that business and with it, the retail license.
"I think they were in such a rush to get the job done, in fact, they violated their own rules," Kunkel said. "So the people who played by the rules really got damaged and hurt."
"The system was sound," the LCB stated in a prepared press release. "We are communicating with applicants who were not successful in the lottery and showing them what we have."
"If we made a mistake we'll own it," the Board claimed. "However, we're seeing a few questionable ones. There is an appeal process for those that wish to proceed."
Meanwhile, the LCB says that lottery winners can't sell their licenses, but they can sell their entire businesses. That has already begun, with several lottery winners ready to cash in by selling out to the highest bidder.
Photo of Joel Berman, left, and Ryan Kunkel: KIRO TV